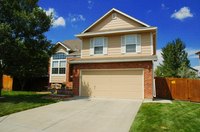 Market value and actual cash value are terms used in the real estate and insurance industries. They have sharply different meanings, and in most cases, the values that the two methods will assign to a piece of property will vary considerably.
Market Value
Put simply, this is the value of property as perceived by potential buyers—how much they are willing to pay to own the property. The market value of real estate will fluctuate depending on several factors, including the number of potential buyers, mortgage interest rates and location.
Actual Cash Value
Actual cash value is a value measurement used in the insurance industry. It determines the amount of indemnity, or potential payout, to the insured in the event of loss of the property through, for example, fire or theft. Determining actual cash value involves three factors.
Resale Value
The current market value of the property is often a good starting guide for insurers to use when evaluating the actual cash value of a property.
Condition
The physical condition of your home or other insurable property will directly affect its actual cash value. The property's condition helps determine the level of depreciation to be applied.

Life Expectancy
A lower rate, or speed, of depreciation is applied to items with longer life expectancies. For example, a five-year-old motorcycle will depreciate more quickly than a five-year-old brick house.
Comparison
In most cases, a valuation based purely on market value will be higher than one calculated using actual cash value, because actual cash value applies depreciation.