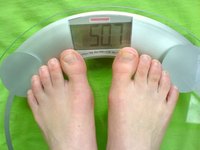 The T-Lite Diet calls for the use of T-Lite brand diet pills in association with a specialized eating plan. Capsules are taken each day, and a specialized diet is recommended for three days followed by four days of sensible eating.
T-Lite Capsules
T-Lite capsules are included with the T-Lite diet. The company says the capsules contain natural ingredients. The capsules are available with or without caffeine.
The three-Day T-Lite Diet
The T-Lite diet plan consists of a detailed three-day eating plan followed by sensible eating the rest of the week.
Food Substitutions
The diet plan says certain foods may be substituted during the three days.
Foods to Avoid
During the four days they take a break from the three-day plan, dieters are asked to avoid certain foods, particularly those with high fat content.
Dosage
The T-Lite diet plan calls for taking the pills seven days a week, two or three times a day, 20 minutes before a meal.