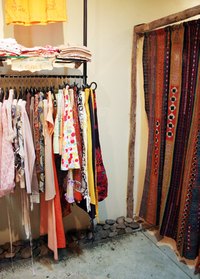 The terms of a retail lease are dependent on the landlord, the location, and the size and reputation of the tenant. There are general lease standards, as well as several factors that may influence the length of a retail lease.
Length
The average length of a retail lease is 10 years, although this is subject to many clauses and provisions that may shorten the duration.
Kick Out
Many retail leases contain what is called a "kick out" clause. What this means is that the lessor or lessee may terminate the lease before it expires. This is typically negotiated and written into the lease before the tenant occupies the premises.
Mutual Kick Out
Kick out clauses can be mutual or only the tenant's option. They are usually dependent on factors like a failure to meet a specific gross sales objective or sales per square foot below a specific amount.
Occupancy
Another clause that may be negotiated is a co-tenancy clause. These clauses state that if the mall or shopping center in which the tenant is located has too many vacant stores, or a specific amount of co-tenancy is not met, the tenant may request reduced rent or terminate the lease. When large "big box" stores such as Macy's or Best Buy close a location, it greatly reduces the foot traffic to the mall and may impact the remaining tenants' sales.
Shorter Leases
A landlord may accept a lease of a shorter duration for a smaller tenant or a tenant with no presence in the region where it is leasing. During holidays, they often lease to "pop up" stores that occupy otherwise vacant premises for several months.