A headache with eye pain may cause time away from work and even lost wages. Knowing some of the possible symptoms may help you determine the cause, and may also give you ideas for questions if you seek medical attention.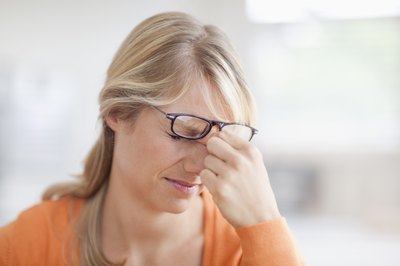 Headache Pain
Headache pain commonly occurs behind one or both eyes. A headache with eye pain may be a migraine, particularly if light and noise sensitivity is present.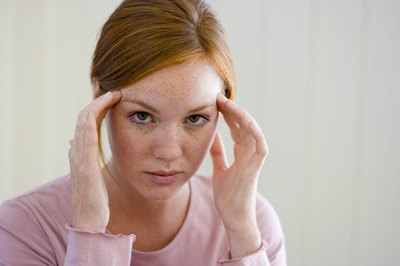 Eye Strain
Eye strain may result in headaches and eye pain, and this usually is caused by poor lighting or excessive computer use. In addition to headache and eye pain, eye strain may cause the eyes to feel scratchy or uncomfortable.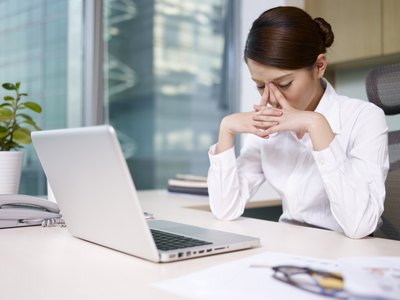 Sinus Conditions
Sinus problems may also cause both headaches and eye pain. With sinus conditions, the pain usually increases when bending over.
Neurological Problems
Symptoms of a brain tumor include headache and eye pain, and most headaches caused by brain tumors do not respond to over-the-counter pain medications.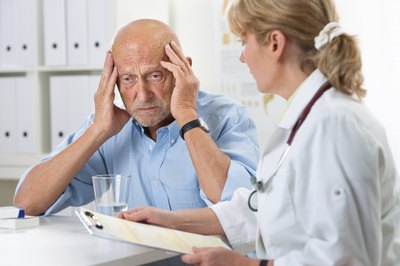 Diagnosis
A family doctor may recommend an eye examination to evaluate vision or eye changes. If headaches continue, a CT scan or MRI may be ordered, along with blood work, to determine the cause of the pain.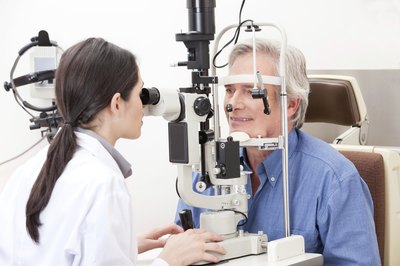 Considerations
Recurring or constant headaches and eye pain need medical attention. Do not hesitate to contact a physician or an eye care professional for evaluation.