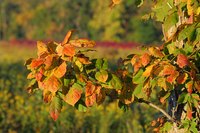 After contact with poison ivy, prednisone can bring relief from the resulting skin irritation, known as contact dermatitis. An oral corticosteroid, prednisone is only available by prescription and the dosage varies from patient to patient.
Contact Dermatitis
Poison oak, poison ivy and poison sumac account for more incidences of allergic contact rashes than all other allergens put together. The rashes can be mildly irritating or escalate to a true medical emergency with swelling and oozing blisters. In most cases, the itching can be both maddening and painful. Left to run its course, contact dermatitis generally lasts for two weeks.
Treatment
Only a physician can determine if prednisone is needed to lessen the effects of contact with poison ivy. A doctor will use information from a physical examination, such as age and weight, to determine an appropriate dosage of prednisone.
Side Effects
Prednisone use may cause side effects, including rapid weight gain, elevated blood-glucose levels, bone loss, insomnia, bruising, acne, high blood pressure and mood swings. Prednisone can also produce tingling and numbness in the lower extremities.
Warning
Patients should be aware of some of the signs of a serious reaction to prednisone. Consult a physician if any of these symptoms occur: undue anxiety, tarry stool, confusion, blurry vision, abdominal pain and deep depression.
History
Prednisone was introduced to the market in 1955 by the Schering Corp.. Today, it is manufactured globally by pharmaceutical companies that specialize in the production of generic drugs.