The acronyms EMS and EMT have been used interchangeably within society, but both reference two separate entities. EMS stands for Emergency Medical Services and EMT stands for Emergency Medical Technician.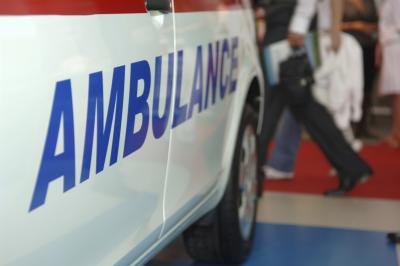 (webphotographeer/iStock/Getty Images)
According to the California Emergency Medical Services Authority, EMTs work within the EMS Department, providing emergency mobile patient care.
Jochen Sand/Digital Vision/Getty Images
There are five levels of EMT providers: first responder, EMT-Basic, EMT-Intermediate 1985, EMT-Intermediate 1999, and paramedic, declares the Bureau of Labor Statistics. These levels are achieved through various trainings and certifications.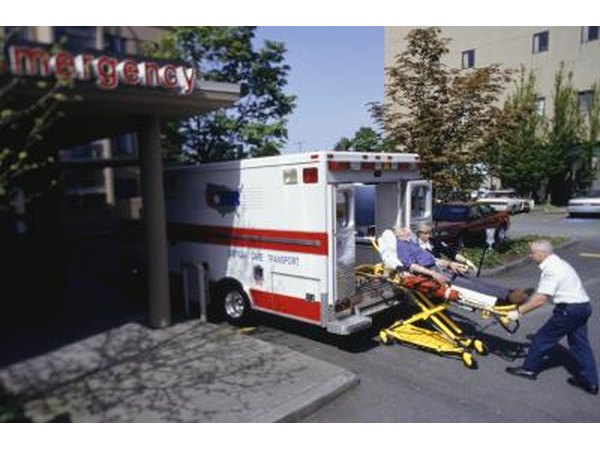 Keith Brofsky/Digital Vision/Getty Images
EMS is involved in all levels within the EMT community to organize consistency throughout a state for proper emergency care and transport.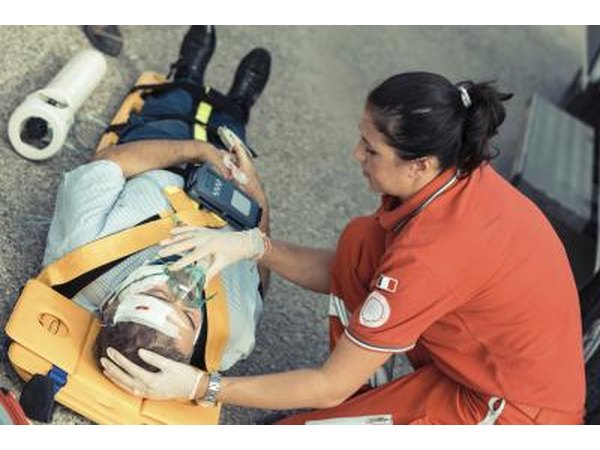 william87/iStock/Getty Images
Primarily, EMTs arrive at an emergency scene, along with police and firefighters, and give first aid to those that cannot be transported to a hospital unless treated immediately.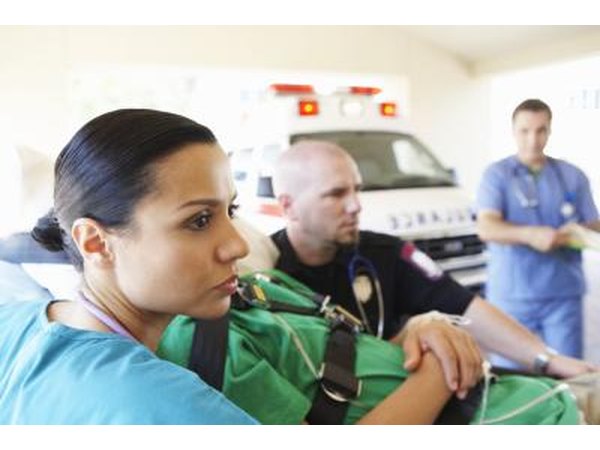 Fuse/Fuse/Getty Images
EMS is also responsible for a state's poison control policies, ensuring the health of residents by providing information and saving lives in case of possible poisoning, remarks the California Emergency Medical Services Authority.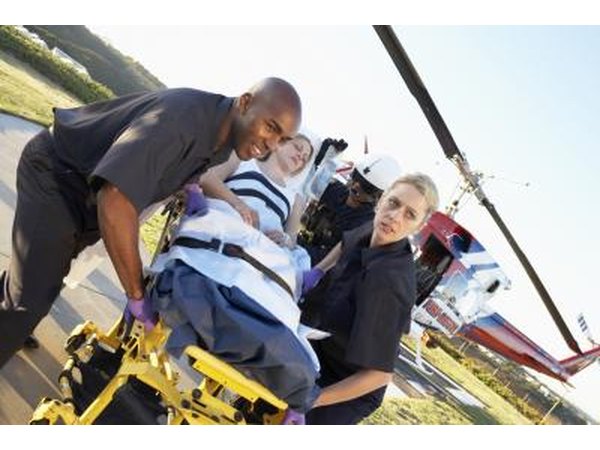 monkeybusinessimages/iStock/Getty Images
Promoted By Zergnet