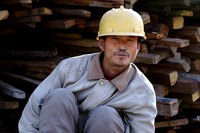 Labor costs are the wages, taxes and extra benefits (such as health insurance) that a business must pay to or for employees during each accounting period, according to the Business Dictionary.
Important Fact
The service industries, such as restaurants and manufacturing, use extensive amounts of manual labor; labor costs are usually the biggest expense for a business in those sectors.
Function
Labor costs are closely related to labor productivity. By increasing the efficiency of labor productivity, how much of a product/service an employee produces in a given amount of time, while keeping labor costs the same or lower, businesses increase the value they get from the wages they pay.
Considerations
Downtime can make up a significant portion of labor costs. The typical paid days off, such as national holidays, five personal days and two weeks vacation would make up about 8 percent of each employee's wage--all the while the employee produces nothing during these hours.
Taxes
Taxes are often forgotten as part of the wage employers pay on behalf of the employee. In the U.S., employers pay half of an employee's Federal Insurance Contributions Act taxes, which equate to about 7.8 percent of the total wages for each employee; these are factored into compensation and labor costs.
Tip
North Carolina State University offers a free labor cost calculator that estimates how much a business pays to keep employees.