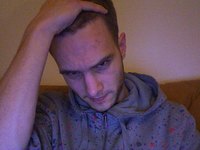 Changes in air pressure can trigger headaches for those with sinus conditions. The clogged air pocket inside the head is not able to equalize the air pressure on the outside of the head, which can result in pain.
Various Causes of Low Air Pressure Headaches
A report by the Aerospace Medical Association shows that lowered cabin pressure in aircraft in flight may be partly responsible for headaches reported by airplane passengers and crew.
Air pressure is lower at high altitudes. Headache may be a symptom of mountain sickness, which can occur when a person travels to high altitudes over a short period of time.
Predict Your Next Headache
Keeping a barometer along with a headache diary has been shown to be an effective way of knowing when your next headache will occur.
Relieve Your Headache
Quick walking may help to alleviate symptoms by accelerating breathing and blood pressure, which have also been shown to affect headaches.
Medicines
Your doctor may prescribe antihistamines or other treatments for your clogged sinuses. The use of steroids has been tested as a treatment for mountain sickness.
Keep Your Sinuses Clean
The neti pot is a tool, developed in India, that uses saline to flush and cleanse the sinuses of excess mucous and pollution. Judicious use of a neti pot may help prevent your sinuses from getting clogged in the first place.