A prosecutor is a lawyer who is responsible for seeing that lawbreakers are punished for their crimes. It is his job to convince a judge or jury that a person is guilty of committing a specific crime.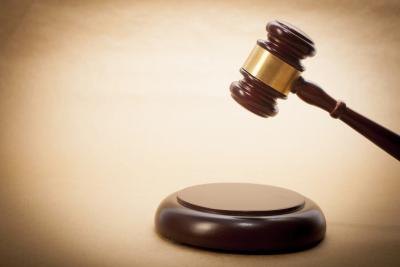 (Daniel Wiedemann/iStock/Getty Images)
Duties may vary with each government, but all prosecutors have essentially the same mission. A prosecutor performs legal research and prepares court documents and presents his case in court, says a job description for the Illinois State Attorney's office.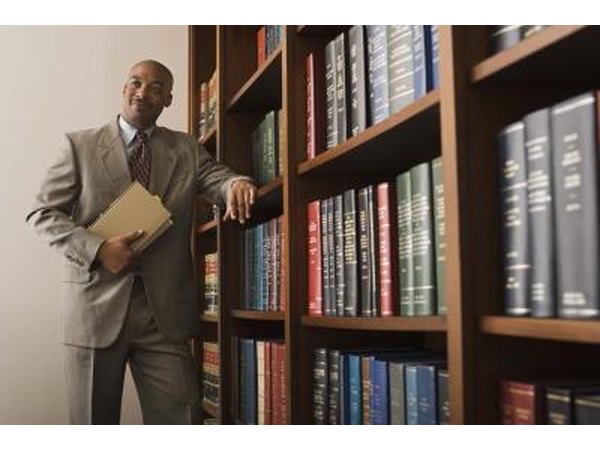 Jupiterimages/Stockbyte/Getty Images
If she is a supervisor, a prosecutor will assist less experienced prosecutors with their cases. She may specialize in certain crimes.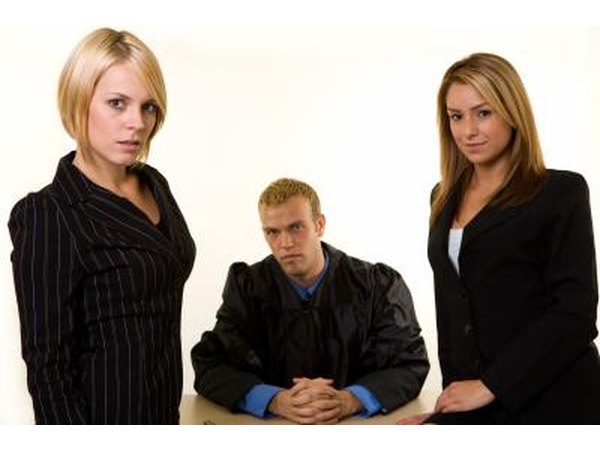 Geo Martinez/Hemera/Getty Images
Prosecutors are employed at all levels of government, from city to federal; they also work for tribal governments. Depending on the form of government, chief prosecutors may be elected or appointed; assistants are hired.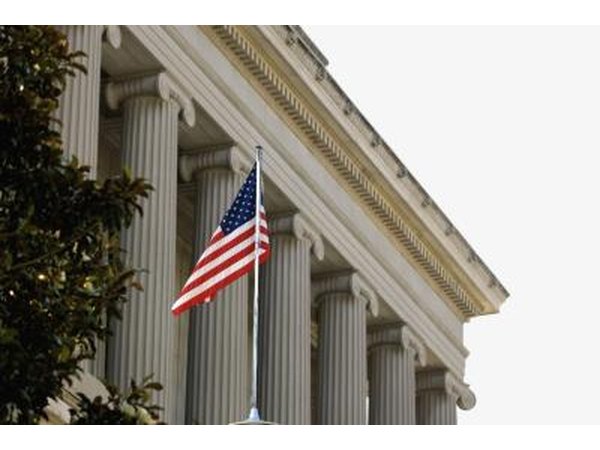 Medioimages/Photodisc/Photodisc/Getty Images
A lawyer needs a bachelor's degree from a college, and then must attend four years of law school. She must pass a state bar exam before she can begin practicing.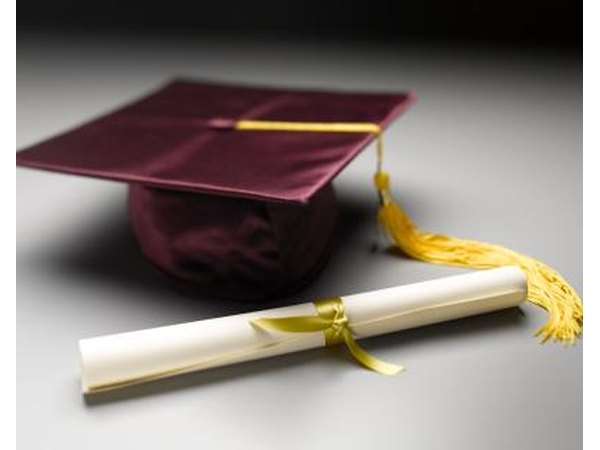 Jeffrey Hamilton/Photodisc/Getty Images
Starting salaries range from $25,000 to $50,000, says legalauthority.com; experienced prosecutors may make more than $100,000 annually.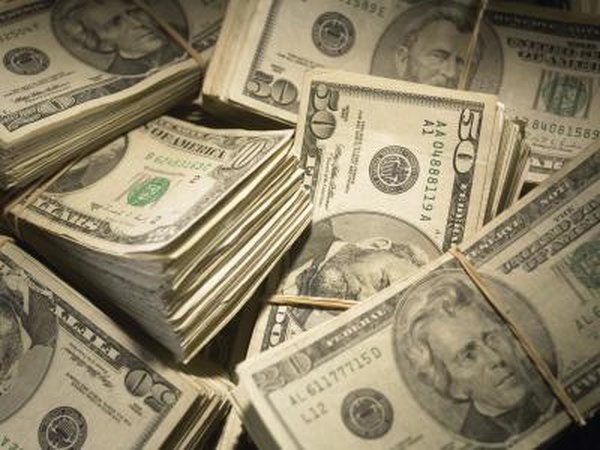 Adam Gault/Photodisc/Getty Images
Promoted By Zergnet