Chimpanzees in the wild eat a diet consisting of fresh fruit, leaves, greens and other roughage, seeds, bark, insects and small animals. Their diet varies with the seasons and the weather, but most of what they eat is related to trees and forests.
(Anup Shah/Digital Vision/Getty Images)
Chimpanzees live near the Congo River in Africa, where the climate is primarily tropical. Fresh tropical fruit makes up about 60 percent of a chimp's total food intake.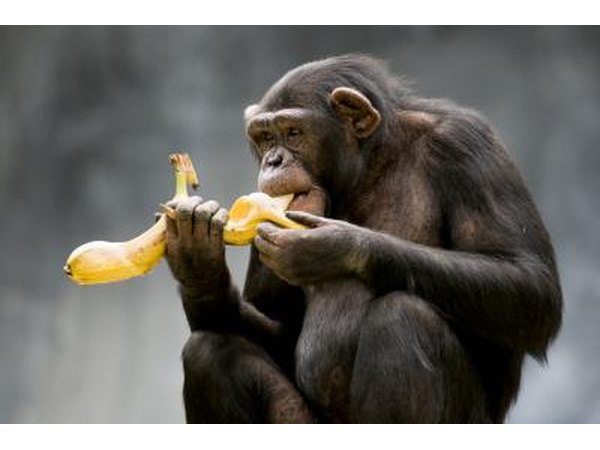 Windzepher/iStock/Getty Images
The dense, thick forests that chimpanzees live in are also a valuable food source, and the apes will often eat leaves and other greens. According to the Honolulu Zoo, chimps routinely eat about 20 different species of plants and may sample a total of 300 different plant species during a typical year.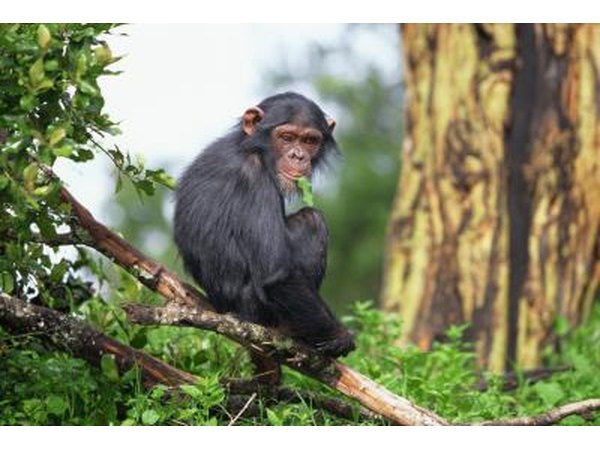 Jupiterimages/liquidlibrary/Getty Images
During times when fruit is scarce and picked over, chimpanzees will search their surrounding environments for seeds, nuts, resin or tree bark to eat.
SZE FEI WONG/iStock/Getty Images
Meat makes up only about 5 percent of a chimpanzee's diet, but most chimps supplement the fruit and greens they eat with termites, ants, birds, and monkeys.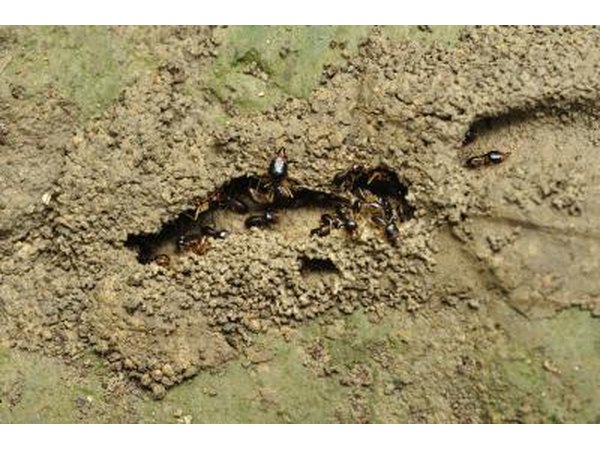 Thanapol Praserdvigai/iStock/Getty Images
Chimps use simple tools to help them find and prepare food. They may use twigs to dig out termites or grubs from holes, and they often use stones to break open fruit.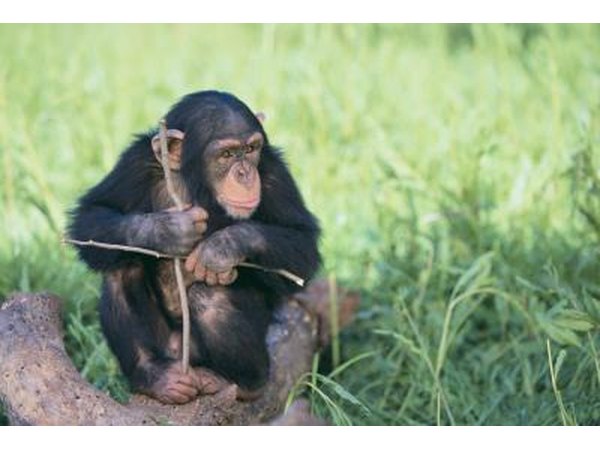 Fuse/Fuse/Getty Images
Promoted By Zergnet