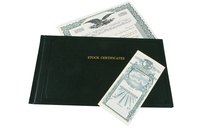 Stocks do not have an exercise date. Stock options must get exercised before the expiration date. A stock purchase consists of a trade date (the date of purchase) and a settlement date (the date the buyer must pay for the purchased securities).
Exercise Defined
An option gives the option holder the right to purchase a stock at a set price before a given expiration date. When the option holder purchases the stock he has "exercised" his right to buy the contracted security.
Expiration Date
Stock options expire on the third Saturday of every month. Investors that purchase stock options must exercise the option prior to midnight on the third Friday of the month. Unexercised options lose any gained value.
Exercise Price
The exercise price, commonly known as the strike price, represents the contracted purchase price of the underlying financial instrument (stock option, futures option, warrants, etc.).
Settlement Date
The settlement date for stocks and bonds usually occurs three days (T+3) after the transaction date.
ESOP
Employee stock ownership plans have an exercise date that grants the employee the right to exercise or cash in on options granted by the employer.