Head trauma is a term used to describe any physical injury to the skull, scalp or brain. Although these types of injuries can produce a number of minor serious effects, fever is not indicated among them.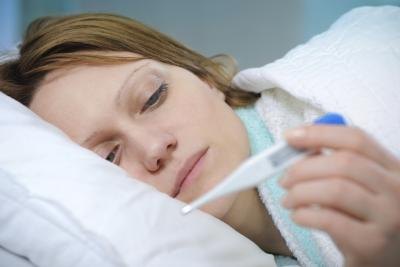 (Alexander Raths/iStock/Getty Images)
The U.S. National Library of Medicine defines fever as a temporary body temperature increase caused by an illness or disease. Specific causes include colds, influenza, ear and sinus infections, mononucleosis, pneumonia, tuberculosis, urinary tract infections, gastroenteritis, meningitis and bone infections.
Jupiterimages/Pixland/Getty Images
Symptoms of head trauma include brain bruises (contusions), concussion, bleeding, fractures, loss of consciousness, severe headache, stiff neck, vomiting, low blood pressure, slowed breathing, drowsiness, paralysis, clear or bloody fluid from the head cavities, slurred speech and impairments of vision, taste, smell or hearing.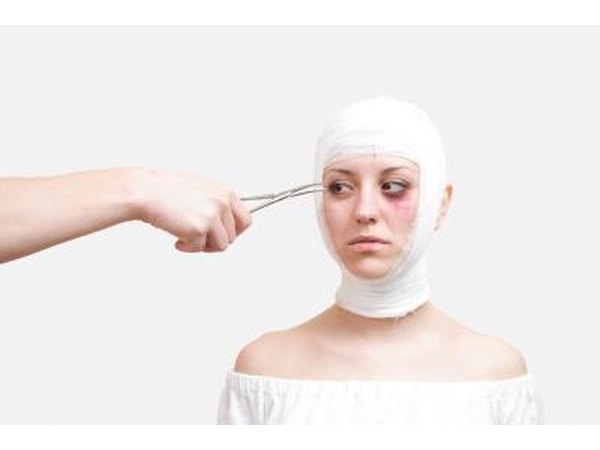 Nikolay Suslov/Hemera/Getty Images
Individuals with head trauma certainly may have a fever, but there is no direct correlation between the two.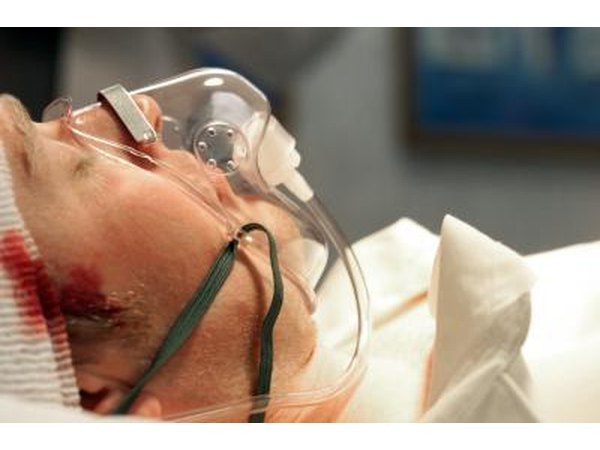 Photodisc/Photodisc/Getty Images
Individuals with a sustained or high fever should seek medical attention for treatment of the fever and its underlying cause.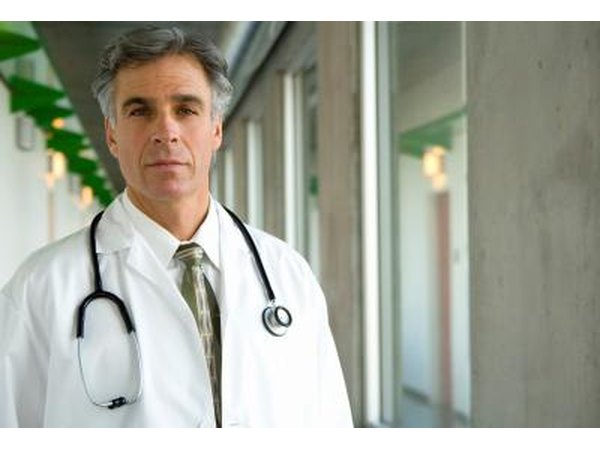 Ingram Publishing/Ingram Publishing/Getty Images
Individuals with head trauma may not need treatment for minor injuries. However, those with signs of serious injury should seek medical attention as soon as possible.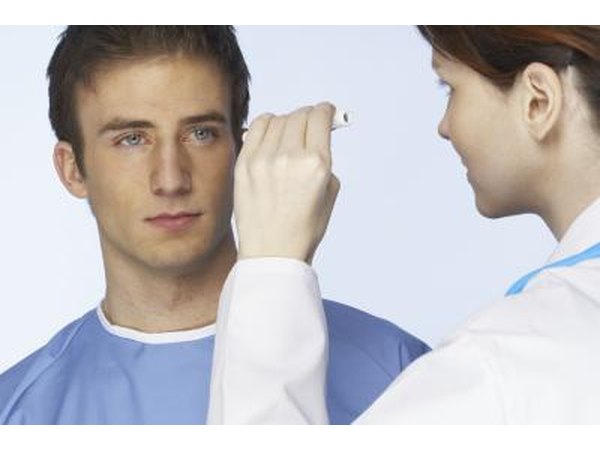 Jupiterimages/Photos.com/Getty Images
Promoted By Zergnet