Plant leaves turning brown or transparent indicate that the leaves are dying, and may lead to the eventual death of the plant in question. Dying plants can also be an indication of overall aquarium health.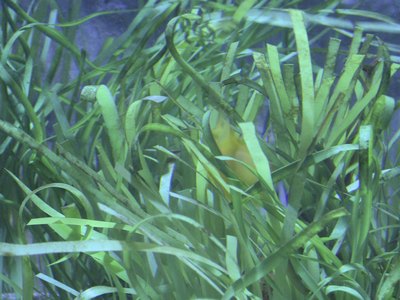 Plant Life Cycle
Aquarium plants regularly shed older leaves. If you see that one of the leaves of an aquarium plant is turning brown or transparent, it is okay to trim it off because it won't grow back. Trim it as close to the base as possible.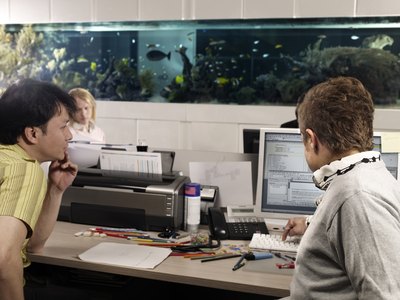 Water Quality
The pH of your aquarium needs to be between 6.5 and 7.4 for plants to survive. The ideal pH range for plants is 6.8 to 7.2. Test your water quality regularly and monitor the pH. Performing regular water changes will help maintain the necessary pH and nutrient levels.
Temperature
Aquarium plants prefer a temperature range from 75 to 85 degrees. Aquarium water that is too cold or too warm will eventually lead to the death of your plants.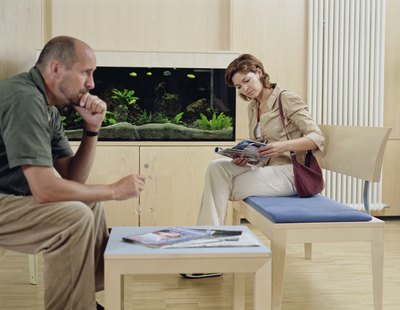 Lighting
Most plants need 10 to 12 hours of light per day to thrive. Make sure that your aquarium is properly lit. A general rule of thumb for lighting aquariums that contain live plants is 2 to 5 watts per gallon.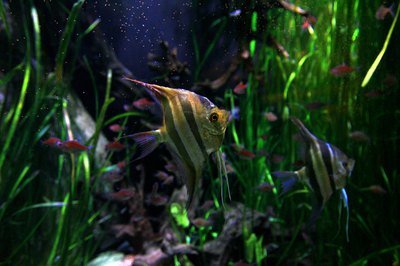 Substrate
Make sure that you have the proper amount of gravel (substrate) in your aquarium. Some deep-rooted plants need as much as two to three inches of substrate for the roots to grow properly. Choose the proper size granule for your substrate. If the granule size of your substrate is too small or too large, the roots won't develop correctly.