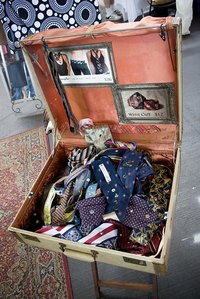 For most international travel, you will need to obtain a passport prior to departure. Plan ahead by getting your documentation together before going to apply for your passport.
Basics
If you have not had a passport for the past 15 years, or you are under the age of 16, or you have lost your previous passport, you must appear in person at the acceptance facility to apply for your passport.
Requirements
You will need a photo ID such as a driver's license, proof of U.S. citizenship such as a certified birth certificate, a plain white photocopy of the front and back of your photo ID, plus two identical, 2 x 2-inch current color photographs of your face.
Additional Considerations
The passport agency will collect the required fee when you apply, so be sure to bring along payment. Also, you may fill out the government's passport application in advance or when you apply.
Benefits
After you have received your first passport, in most cases you can renew it through the mail. You can also use your passport as proof of citizenship and as a photo ID whenever you need to.
Special Circumstances
For children under the age of 16, additional documents are necessary, and one or both parents must accompany a child to apply for a passport.