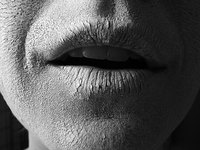 Several factors lead to alopecia, hair loss occurring on the scalp or body. By treating the skin disorders that can cause hair to fall out, Fluocinonide, a pharmaceutical drug, combats alopecia.
What is Alopecia?
An autoimmune disease, alopecia areata causes the body to attack healthy follicle cells. About 1 percent of the country's population experiences the patchy hair loss on the scalp or elsewhere on the body, according to the American Osteopathic College of Dermatology.
What is Fluocinonide?
Fluocinonide is a synthetic steroid and is prescribed for topical use to treat dermatitis and the inflammation that results. The anti-inflammatory agent treats psoriasis, eczema and contact dermatitis, all conditions which cause itch and scratch cycles and can lead to hair loss in the affected area.
Hair Growth
Hypertrichosis, or excessive hair growth, is listed as one of the severe side effects of Fluocinonide cream or gel. Folliculitis, or inflamed follicles, may occur with the Fluocinonide liquid solution, according to Drugs.com.
How Fluocinonide Affects Hair Growth
Corticosteroids, such as Fluocinonide, when applied topically to the scalp can induce a mild allergic reaction or irritation. The irritation sometimes promotes hair growth, according to Merck.com. This treatment is popular with dermatologists, but works best for mild alopecia, according to the American Hair Loss Association.
Warning
Corticosteroids can be injected or taken in pill form for more potent treatment, however, extensive use can lead to skin and bone thinning and should be monitored by a physician.