A gastrointestinal (GI) infection occurs when bacteria, viruses or parasites infect the gastrointestinal tract, especially the intestines. In the United States, the most common cause of GI infections is food poisoning.
Common Causes
Some of the most common GI infections include those caused by bacteria--such as Salmonella, Shigella and E.coli bacteria--and such parasites as Giardia and Cryptosporidium.
Viral GI Infections
Viral GI infections, also called gastroenteritis or stomach flu, are most commonly caused by the rotavirus and noroviruses. Viral infections are highly contagious.
Symptoms
The most common symptom of a GI infection is watery diarrhea, which may be accompanied by stomach cramps. Other symptoms may include: fever, nausea, appetite loss, bloody stool and dehydration.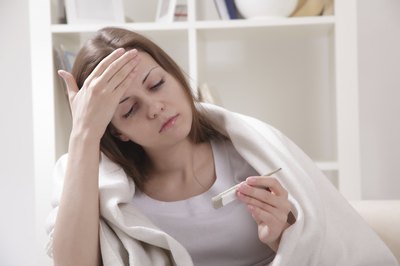 Time Frame
The duration of a GI infection depends on its cause and the affected person's general health. For instance, viral GI infections can last between 2 and 10 days.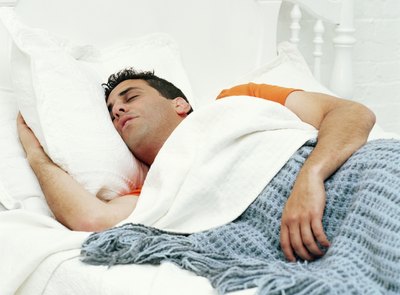 Treatment
Most viral and bacterial GI infections don't require treatment; parasite infections may need to be treated with antiparasitic medicine. You should get some rest and drink lots of fluids to prevent dehydration due to excessive diarrhea.