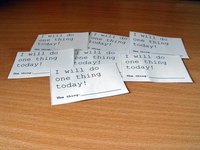 The definition of a company organizational structure refers to how people and processes are managed. Vertical structures the decision making at the top. Horizontal structures have more of a team approach.
Building a Team
In vertical organizations, where power comes from the top, work can become very fragmented and communication is lost. Building a team that is empowered to solve problems and make decisions is part of the horizontal organizational structure.
Designing the Process
Getting the work done is critical. A horizontal structure provides employees with the tools and skills needed. Cross function (from department to department) communication and creative thinking is encouraged.

Evaluating Results
Evaluating results of a horizontal structure is important. Questions need to be answered such as how is the work getting done, are the teams working well together, and is everyone engaged.
Increased Employee Satisfaction
Horizontal structures offer many different opportunities to employees. Where some companies have somewhat rigid job descriptions, the horizontal organization strives for performance improvement and new learning through the cross functional projects.
Continuous Improvement
Continuous improvement may be a major initiative of companies. The horizontal structure brings many positive changes, but no structure is perfect. Reviews of processes and procedures can identify weaknesses in the structure.