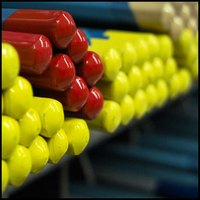 Inventory databases allow retail establishments to quickly and easily view their inventory, assess how many products remain on hand, and determine when to order replacement items. Key to its success is accurate data entry.
Purpose
A retail inventory database contains data on the products carried by the retail store, product wholesale cost, suggested sales price and how many of each item the store has available for sale.
Function
Retail inventory databases use electronic database software, and designers typically divide the database into tables. One table may contain the departments or categories in the retail store, another may contain sales data, and another may contain the individual products. Each table entry is related to other tables through electronic links, a structure known as a "relational database."
Benefits
Retail inventory databases allow retail clerks to quickly see how many of each item are available and the suggested selling price. Managers may use the wholesale cost of the item to negotiate discounts with customers, while minimizing losses for the store.
Integration
Some point-of-sale (POS) systems feature integrated inventory databases, and will automatically deduct an item from the inventory when a customer completes a purchase.
Considerations
Although retail inventory databases provide instant information on product availability, store employees must still occasionally physically count items in the store to account for theft, losses and broken inventory. In addition, the data in an inventory database is only accurate if the person who entered the data entered it correctly.