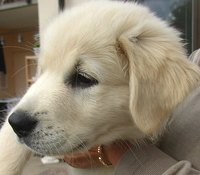 Many different conditions can cause skin ulcers in dogs. Have your dog seen by a veterinarian to make a correct diagnosis of an ulcerative foot condition and develop an effective treatment plan.
Identification
Skin ulcers may start out as scaly, crusty spots and progress to more severe ulcers. These ulcers may cause hair loss around the wound, as well as draining of the ulcer, redness and irritation.
Acral Lick Dermatitis
Acral lick dermatitis--which may cause skin ulcers on the legs and feet--is commonly caused by stress, boredom or anxiety in the dog. Your veterinarian may place the dog in an Elizabethan collar to prevent these ulcers from worsening. Behavior modifying medication may also be used.
Skin Abscesses
A pus-filled nodule on the dog's foot may be a skin abscess, which can be caused by an infection. Other symptoms of an abscess are fever, loss of appetite, and an open sore that may ooze or drain. The vet might need to to open the area surgically, and drain the ulcer. Antibiotics may be prescribed.
Demodectic Mange
Demodectic mange (also known as red mange) may cause skin ulcers, scaliness, hair loss, redness and itching. Pustules and ulcers are common on the feet with this condition. Demodectic mange is treated by scraping the skin in the affected area, and using medicated dips such as Amitraz.
Considerations
Have the dog checked by a veterinarian to treat ulcerative foot conditions effectively. If left untreated, these conditions can cause lameness.