In general, the natural fiber in fruit aids digestion and helps flush waste out of the stomach and colon. However, for those with diseases like irritable bowel syndrome or with sensitive stomachs, some fruits may cause irritation.
(Image by Flickr.com, courtesy of Gordana Adamovic-Mladenovic)
Strawberries and raspberries have tiny seeds that may irritate sensitive stomachs. These cases are rare, and according to the University of Michigan Health System, these fruits are generally considered safe even for those with diverticulitis (weak intestinal lining).
Maris Zemgalietis/iStock/Getty Images
Melons have a cleansing effect on the colon but may irritate some people. To avoid possible discomfort, do not eat melons with other fruits or food. Raw Food Explained claims that the sugar and other nutrients in melons are in a "less stable form" than the nutrients of other fruits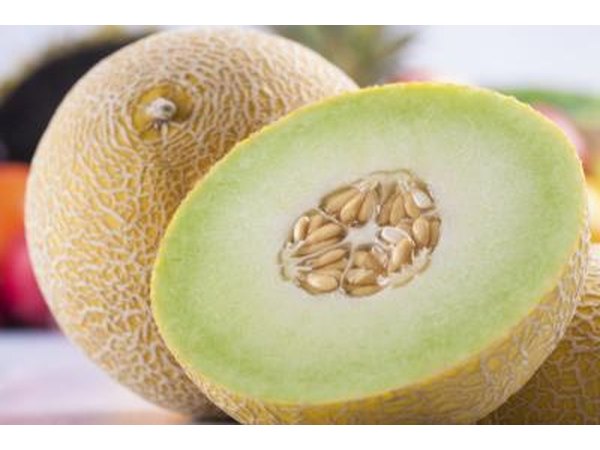 MamaMiaPL/iStock/Getty Images
Pineapples and papayas are noted for aiding digestion. However, people who do not regularly consume tropical fruits may experience stomach problems, as with any unfamiliar food.
Amarita/iStock/Getty Images
Citrus fruit like oranges and grapefruit are high in acid and may cause a moderate amount of gas, according to the University of Michigan Health System.
moodboard/moodboard/Getty Images
Apples and pears, which are core fruits, are also known to cause gas. Fruits with pits, such as cherries and apricots, may cause gas or bloating when consumed dry.
inaquim/iStock/Getty Images
Promoted By Zergnet