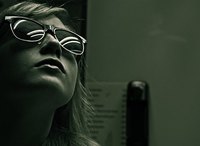 Skin whitening has become quite controversial after decades of discussion about the detrimental effects it can have on one's health. However, if used properly, whitening creams and other more natural agents can actually prove to be beneficial for the skin.
Why Whiten Skin?
Lighter or whiter skin is often sought out by Asians in countries like China, Japan or India. Whitening creams function to make overall skin tone paler in color because light skin is seen as more beautiful in those cultures. Others outside of the culturally-driven line of reasoning seek to lighten their skin because they may be suffering from blemishes caused by acne, freckles or birthmarks.
Dangerous Ingredients
There are innumerable skin whitening creams on the market globally, as our demand for a perfect complexion continues to increase. Chemically-derived creams and bleaching agents can often be harmful in the long-term if they contain ingredients such as mercury, hydroquinone or steroids. If the goal, however, is to disguise blemishes, usage should not exceed a few weeks, causing the risks of chemical bleaching to diminish. Either way, research and/or medical consultation should be sought to better understand the safest option.
Safe Ingredients
When used externally, ingredients like arbutin and retinol in whitening creams do not have the internal toxic effects other ingredients can have on the body. Arbutin is extracted from naturally-occurring blueberry plants and helps prevent pigmentation. Retinol, which contains vitamin A, exfoliates the skin to bring out lighter and softer results.
A Balanced Diet
In order to gain the full benefits of skin whitening creams, maintaining a healthy, balanced diet is necessary. Drinking lots of water and consuming a healthy amount of fresh fruits and vegetables daily will go a long way in lightening complexions. During the whitening phase, oily and greasy foods should be avoided as much as possible.
A Few Alternatives to Creams
Household items like honey, milk, aloe vera and lemon juice can be used in place of whitening creams to produce similar results. Moreover, daily use of sunscreen and oral vitamin C supplements effectively reduce UV ray penetration in the skin, and allow for a brighter, lighter complexion.