Though both American football and soccer have 11 players on the field at a time, there are significant differences between the two sports. American football is more popular in the United States than soccer.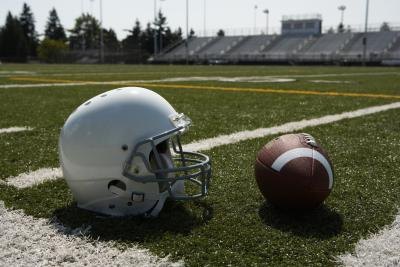 (Thomas Northcut/Photodisc/Getty Images)
American football awards three points for a field goal (kicking the ball through the uprights), six points for a touchdown (carrying the ball into the other team's end zone), one point for an extra point (kicking the ball through the uprights after a touchdown) and two points for a safety (tackling the other team in their own end zone). In soccer, a team can only score by kicking the ball into the opponent's goal. Each goal equals one point.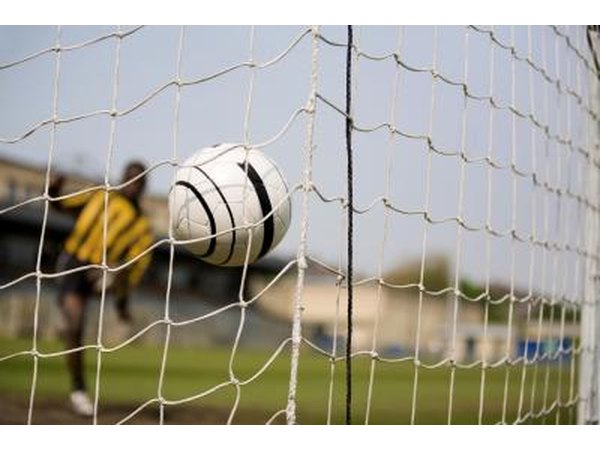 Polka Dot Images/Polka Dot/Getty Images
A football field is 120 yards long, including two 10-yard deep end zones on either end and 30 yards wide. A soccer field can range from 100 yards to 130 yards long and 50 to 100 yards wide. A regulation-width soccer goal is 8 yards wide.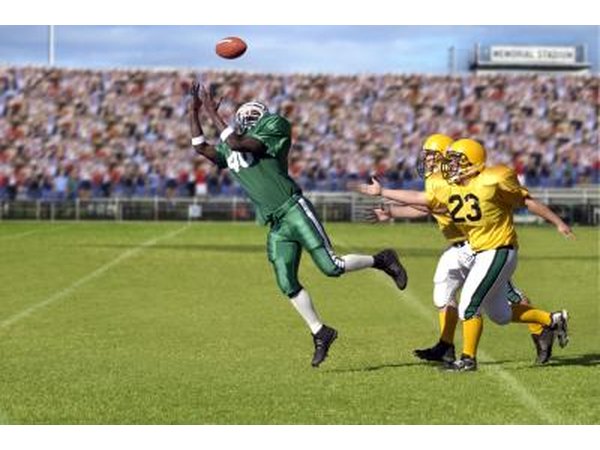 Thinkstock/Stockbyte/Getty Images
American football uses four 12 minute quarters. Soccer uses two 45 minute halves. The football clock counts down, stopping for certain events such as incomplete passes. The soccer clock counts upward and does not stop.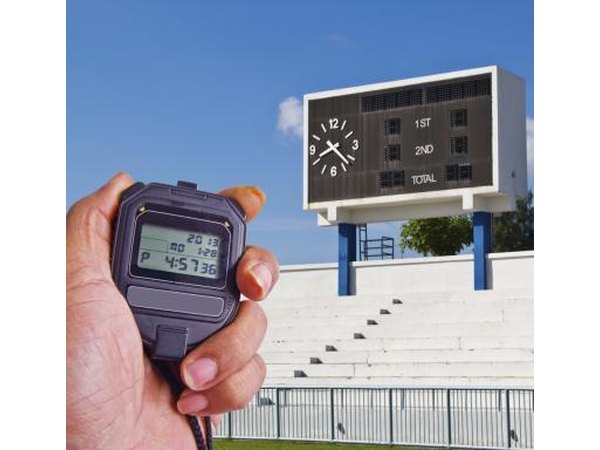 wasan gredpree/iStock/Getty Images
American football teams consistently substitute players in and and out. Most players play either offense or defense. In soccer, teams are only allowed to substitute three players per match, meaning eight of the 11 must play the entire game.
Image Source/Digital Vision/Getty Images
In American football, players usually use their hands to pass, catch and carry the ball; feet are only used for kickoffs, field goals, extra points and punts. In soccer, kicking the ball is the primary method of moving it. Intentionally using hands or arms to direct the ball results in a free kick for the other team. The exception to that rule is the goalie, who can use his hands close to his own goal.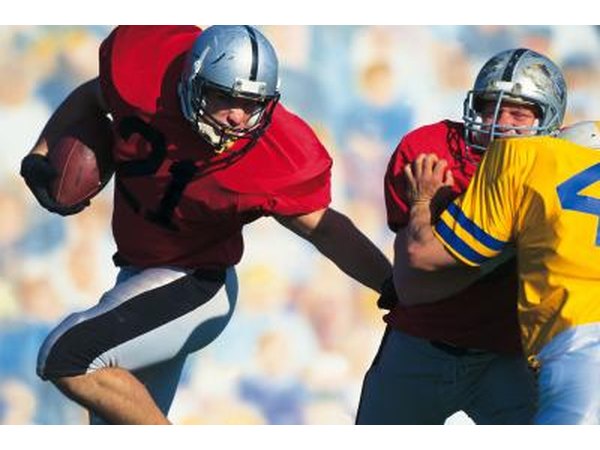 Comstock/Stockbyte/Getty Images
In soccer, the game flows continuously without stopping after each play or when the other team gains possession of the ball. In American football, the players reset after each play, known as a "down." Each team has four downs to gain 10 yards, known as a first down, or the other team gets the ball. If the team had not gotten the first down after three plays, they may choose to punt, or kick, the ball to the other team.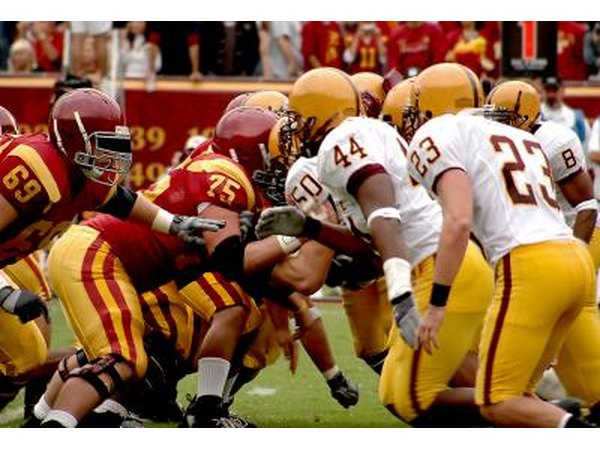 Laurin Rinder/Hemera/Getty Images
Promoted By Zergnet