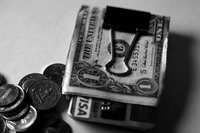 Supplemental insurance typically refers to supplemental health insurance, insurance policies that pay out cash directly to the person insured. Supplemental insurance may be a good idea for people who are unable to get or who need benefits not provided by standard health insurance.
Purpose
Supplemental insurance pays cash benefits to the policyholder when the insured is injured, hospitalized, visits a doctor or has other health-related expenses described in the policy.
Benefits
Supplemental insurance is also known as "defined benefit insurance" because each policy defines the exact amount to be paid out for each benefit covered rather than tying the amount to the amount charged by the health insurance provider.
Potential
Supplemental insurance pays out cash benefits even if medical costs are completely covered by other insurance. Many supplemental insurance policies pay out benefits for pre-existing conditions after a waiting period.
Significance
Benefits paid by supplemental insurance policies are paid directly to the policyholder and can be used for any purpose by the policyholder.
Considerations
Supplemental insurance is a good idea if the amount of the premiums paid in does not exceed the typical out-of-pocket expenses and losses related to medical care. It is also a good idea for those who have inadequate health insurance coverage or face large co-pays and high deductibles for hospital and doctor visits.
Medigap Insurance
Medigap supplemental insurance policies are specifically designed to provide benefits for things not covered by traditional Medicare insurance.