Tall stemmed, with trumpet-like blooms, the amaryllis symbolizes radiant beauty. However, Greek mythology has it that the flower got its start from a shy shepherdess, who pierced her heart and created a crimson flower.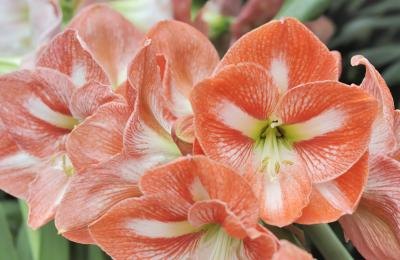 (RiverNorthPhotography/iStock/Getty Images)
In Greek mythology, Amaryllis was a shepherdess who loved Alteo, a shepherd with Hercules' strength and Apollo's beauty. However, Alteo only loved flowers. He'd often said that he would only love a girl who bought him a new flower. So, Amaryllis dressed in maiden's white and appeared at Alteo's door for 30 nights, each time piercing her heart with a golden arrow. When Alteo finally opened his door, he found a crimson flower, sprung from the blood of Amaryllis's heart.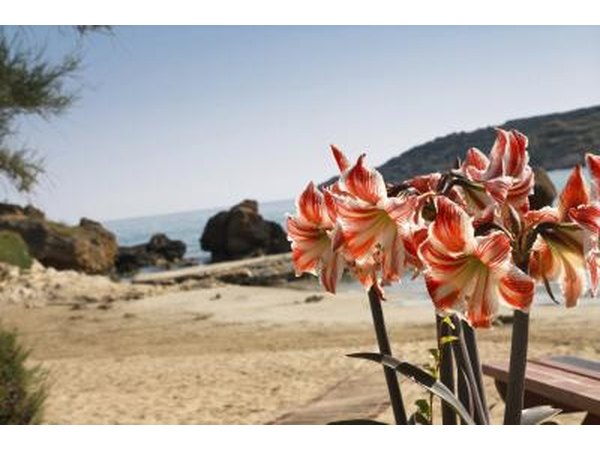 Eva Gruendemann/iStock/Getty Images
The word "amaryllis" comes from the Greek word "amaryssein," which means "to sparkle," referring to the bloom. Today, the amaryllis symbolizes pride, determination and radiant beauty--the kind that emanates from an inner source and flowers outward.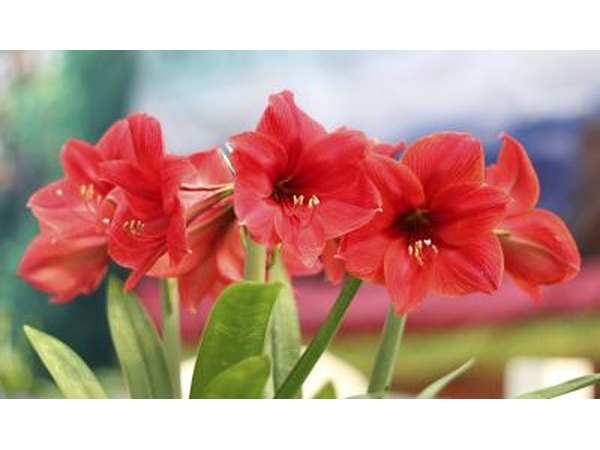 leisuretime70/iStock/Getty Images
Amaryllis has tall, thick stems and large, colorful flowers. Bloom colors includes red, pink, white, cream, orange and striped and variegated shades of several other colors.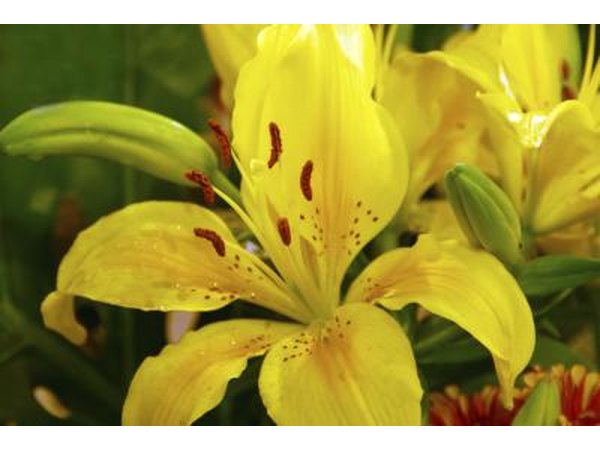 Teenoo/iStock/Getty Images
The amaryllis is native to South Africa, the Americas and parts of the Caribbean. It was discovered in Chile in 1828 by Eduard Frederich Poeppig, a physician and plant hunter from Leipzig, Germany.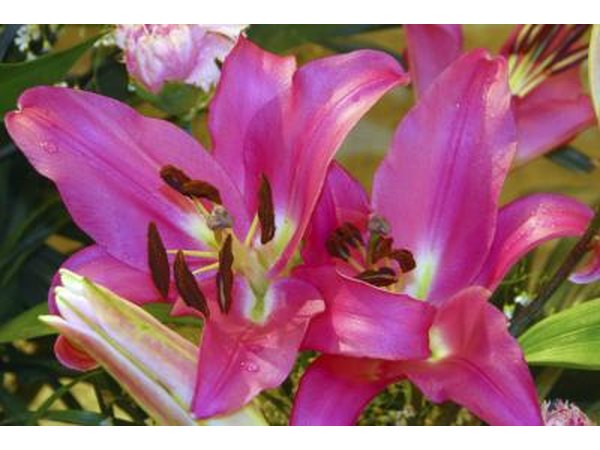 Teenoo/iStock/Getty Images
An amaryllis bulb can produce flowers for up to 75 years.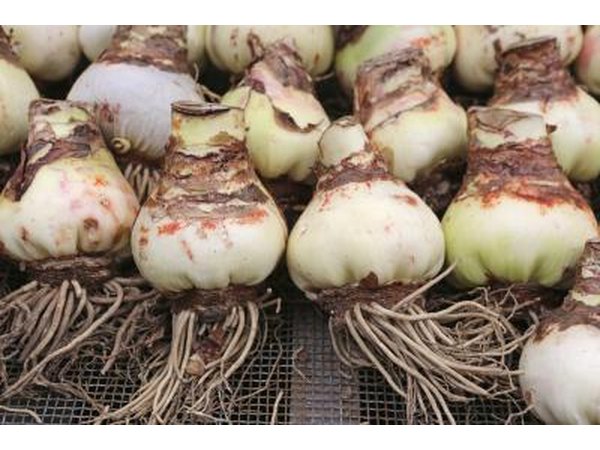 Ben185/iStock/Getty Images
Promoted By Zergnet