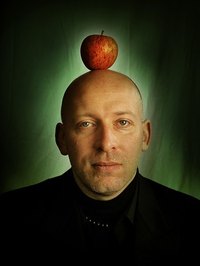 Hair loss affects both men and women, with sometimes devastating affects on self-image. Balding is usually genetically pre-determined, especially in men. Although no complete cure for it exists, some products treat the problem best.
Types
You can find products for preventing hair loss on store shelves and by prescription—oral capsules, topical solutions such as foams or creams, and shampoos.
Minoxidil
The U.S. Food and Drug Administration (FDA) approved minoxidil, a topical medication that slows hair loss. Sold under the brand name Rogaine, it's available over the counter and by prescription based on strength. Regrowth.com, a hair loss website, says 5 percent topical minoxidil is best in price and quality.
Loniten
The prescription minoxidil pill Loniten—initially prescribed as high blood pressure medication—has hair growth as a side affect. With other side effects more intense than Rogaine's, doctors prescribe Loniten less, reports DocShop.com.
Finasteride
Finasteride, the other FDA-approved drug for hair loss, treats male pattern baldness. Available as prescription oral medication found in Propecia, it was initially used in higher doses to treat prostrate enlargement, according to eMedExpert.com.
Dutasteride
Also used to treat enlarged prostate, dutasteride is sold under its brand name Avodart. Although it lacks FDA approval, early test results show it to be more effective than finasteride, DocShop.com says.