There has been a fad for many years to breed animals to be either giants or very tiny. Although this practice is more common with dogs, the fad has spread to pigs, cats and other animals. Neither giant nor tiny are typically healthy for the animal. Teacup Persian cats are popular because most people do not know the truth.
Persians
The Cat Fanciers' Association (CFA) is the main cat breed registry. The Persian cat has seven divisions, all for color patterns including solid, tabby, Himalayan and particolor. There is no teacup division (see Reference 1).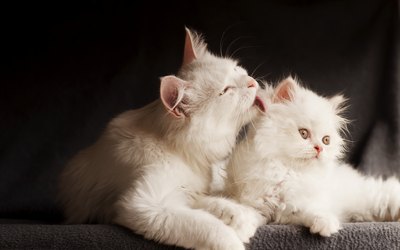 Size
Breeders have created terms such as toy, teacup and munchkin Persians to sell kittens. Often these kittens are runts or the offspring of runts.
Breeding
Persians Cat.com says that genetic defects, inbreeding and genetic tampering may lead to these kittens' development and warns the small size may also be related to health issues and a shorter lifespan (see Reference 2).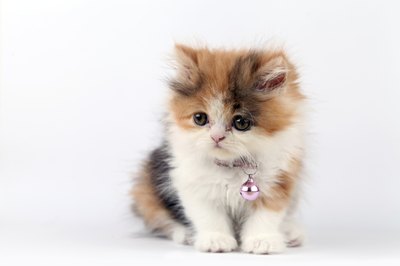 Health
One teacup Persian owner has posted the story of his cat, Melvin, and its health issues at http://www.pictures-of-cats.org/teacup-cat-health.html. Melvin has abnormal bone growth and muscle issues, heart and neurological problems, bowed legs and no adult teeth nor reproductive organs (see Reference 3).
Kittens
Healthy kittens come from responsible breeders. Another option is a rescue where the kitten has passed veterinarian exams. Teacup Persians are cats bred to be tiny for generating income and are not a real breed.