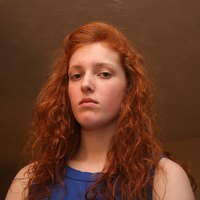 Most children's hair is fine in texture, making difficult it to curl and perm and prone to breakage. Both of these traits make perming children's hair difficult. Care is needed to ensure that the hair does not break, but the stubborn nature of the hair requires a strong perm solution.
Piggyback
A piggyback wrapping technique can be used to add a lot of curl to long, fine, limp hair. The technique involves using two perm rods for each section of hair and piggybacking one rod on the back of the other.
Spiral
A spiral wrap is ideal for children who have thick, long hair. Special rods are used in this procedure, and the hair is wrapped in a spiral pattern around the rod.
Body
Body waves add body and texture to the hair without adding a lot of curl. The large rods used in this type of perm also lowers the likelihood of breakage.
Alkaline
Alkaline perm solutions perm stubborn hair beautifully, yet they are the least damaging of all strong perms.
Protein
Perms with a special protein step help strengthen the hair and repair any damage that occurs during the perming process.