You have a better chance of consuming too much caffeine if your preferred beverage is coffee. On average, 1 cup of coffee has triple the amount of caffeine than you'll get from a soda. The size of your drink is only one variable that affects your caffeine consumption. Be aware that the amount of caffeine in both coffee and soda varies from one type to the next.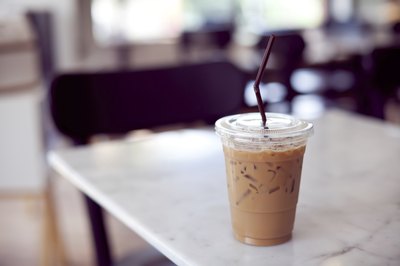 Caffeine in Coffee
The amount of caffeine you'll get from coffee depends on the type of coffee bean and the way it's brewed. For brewed coffee, you can count on getting 95 to 200 milligrams in 1 cup of coffee.
One cup of instant coffee may only have 27 milligrams of caffeine, but it could go as high as 173 milligrams, reports MayoClinic.org.
Espresso has the most caffeine, but servings are usually small. You'll get 47 to 75 milligrams from 1 ounce of espresso. That amount works out to at least 375 milligrams if you drank a full cup of espresso.
Caffeine in Soda
Unless you drink a cup of instant coffee with the least caffeine, all types of soda contain less caffeine than brewed coffee.
Many brands of lemon-lime, ginger-based sodas and root beer are free of caffeine, but there are a few exceptions. One brand of caffeinated root beer has 18 milligrams in a 12-ounce can.
A 12-ounce can of cola has 25 to 35 milligrams of caffeine, while pepper-type sodas have 36 to 42 milligrams. One citrus-flavored soda has 55 milligrams in 12 ounces.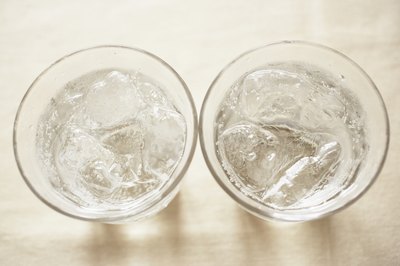 Safe Amount to Consume
Consuming a moderate amount of caffeine -- 200 to 300 milligrams daily -- is safe for most adults, according to MedlinePlus, while teens should get no more than 100 milligrams per day. If you're more sensitive to caffeine or you have a medical reason to avoid caffeine, you may not be able to tolerate that much.
Keep an eye on portions. Most servings of coffee are larger than 1 cup, which is 8 ounces. Both coffee and soda are often consumed in containers that are 12 ounces or larger, so it's easy to drink more caffeine than you realize.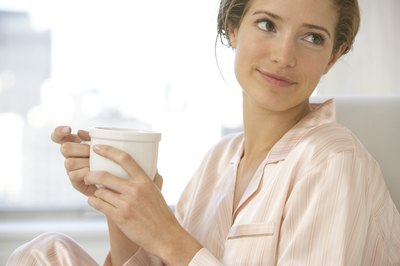 Health Considerations
As a central nervous system stimulant, caffeine increases alertness. It can also interfere with sleep and make you nervous or anxious. Caffeine boosts the amount of water eliminated through urination, which increases the risk of dehydration.
Consuming a small amount of caffeine when you're pregnant or breast-feeding is considered safe, reports Medline Plus. Caffeine reaches the baby by traveling through the placenta, and it also gets into breast milk, so it's best to refrain if you're pregnant or nursing.
Caffeine may interact with medications and aggravate some medical conditions. If you take prescription medications or have high blood pressure, acid reflux, stomach ulcers or an irregular heart rhythm, talk to your health care provider before consuming caffeine.