A confusing number of terms swirl around the fragrance world, but the difference between perfume and eau de toilette, or toilet water, lies simply in the concentration of scent in the alcohol base.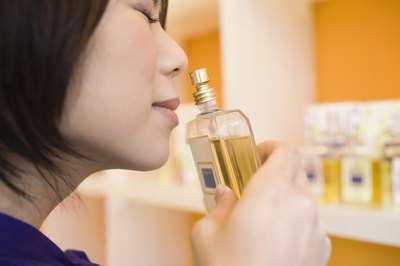 Scent Composition
Scents in the perfume family are made by adding natural or synthetic fragrances to either perfume alcohol or, less commonly, perfume oil.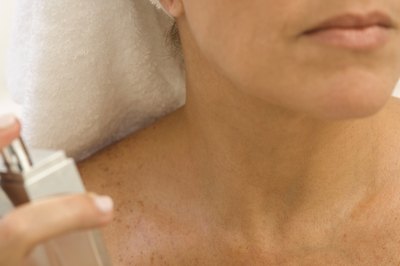 Concentration of Fragrance
Whether a scent falls into the category of perfume, eau de toilette or another perfume type depends on the ratio of natural oils (also known as essential oils) and synthetic oils (fragrance oils) to the alcohol base.
Ratios
Perfume contains up to 30 percent essential and fragrance oils. The dosing of eau de toilette falls somewhere from 4 to 8 percent.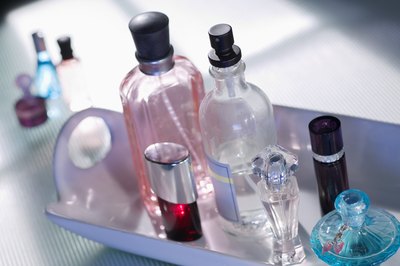 Scent Tenacity
Tenacity, a term which in perfumery refers to how long a scent lasts, reaches its peak with perfume. Perfume lingers on the wearer's skin up to eight hours. Eau de toilette lasts four to six hours.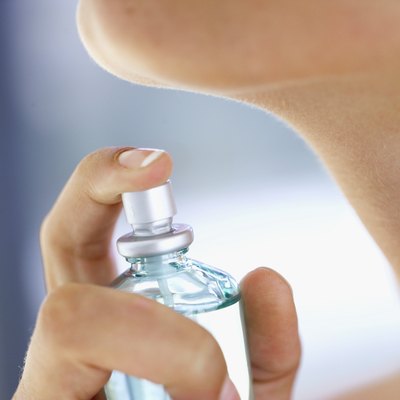 Scent Family Range
Several types of fragrances exist, ranging from perfume's 15 to 30 percent concentration of scent oils in the alcohol base, to eau fraiche's 1 to 3 percent. From strongest to lightest, the scent categories are: perfume, eau de parfum, eau de toilette, eau de cologne and eau fraiche.