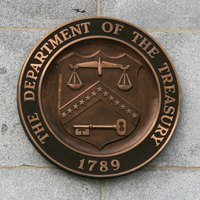 When you pay a bill late, there's a chance it will appear on your credit report. A late tax filing won't show up in the same manner, but that doesn't mean it can't hurt your credit score.
Late Payment
If you file your taxes late, you may be subject to penalties and interest--but that's between you and the government. The credit reporting bureaus are not notified.
Failure to File
If you have taxes due but fail to file, the government will send you a bill as soon as it figures out you owe money. You have 10 days to pay it.
Tax Lien
If your tax debt remains unpaid, the government may file a tax lien. The tax lien is a public notice that the government has a claim against your property. The lien becomes part of your credit report.
Effects
The effect of a tax lien on your credit score will vary according to what else is in your report. However, the Experian credit bureau reported in 2005 that the average credit score of a consumer with a tax lien was 609 (out of 850), compared with 678 for a consumer without one.
Prevention/Solution
If you can't pay your balance in full, you can avoid a lien by working with the government to set up an installment plan to pay it off in stages.