The human immune system is key to protection against disease. An allergy is an exaggerated and potentially dangerous reaction of the body's protective mechanism against a specific substance or situation. Although fever is not one of the most common allergic reactions, it can be a response to some allergens.
Allergy Causes
Some people have a genetic predisposition (called "atopy") to react to allergens. For instance, gene mutations on chromosome 5, as well as changes in regulatory cells of the body's immune system, have been associated with allergies. Environmental causes of allergies may include: air-borne allergens (pollen, dust mite, animal dander), drugs (penicillin), insect stings, food allergy, or exposure to latex.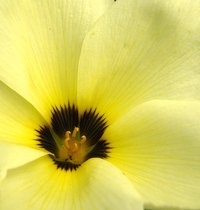 Mild and Moderate Allergy Symptoms
Mild allergic reactions are usually confined to a small area of the body. Moderate allergic reactions can provoke symptoms in various areas of the body. Common signs and symptoms include rashes, itchiness, watery eyes, hay fever, congestion, and breathing difficulties, according the Merck Manuals' Online Medical Library.
Severe Allergy Symptoms
Anaphylaxis is the medical term for a severe, sudden, and potentially fatal allergic reaction. It typically manifests with sudden itching of the eyes or face, quickly followed by respiratory symptoms, fainting, itching, or hives. Additional symptoms of a severe allergy may include swellings that affect the patient's breathing and swallowing, abdominal pain, cramps, vomiting, diarrhea, mental confusion or dizziness.
Fever Features
A fever is defined as a rise of at least 1° above normal body temperature, which is 98.6° for most people. Temperatures equal to or greater than 103° are considered high-grade. While a fever usually indicates a viral or bacterial infection, it can be present in drug-related allergies.
Drug Allergy Symptoms
Fever is not a common feature of allergic reactions. However, some allergic reactions to drugs can cause high fever and chills, which usually diminish within two to three days of stopping the medication, according to the Palo Alto Medical Foundation's website. Additional symptoms may include blisters, rashes, blood cell destruction, anaphylaxis, serum sickness, auto-immune disorders, and respiratory symptoms.
Prevention
Decongestants, antihistamines, corticosteroids, or allergen immunotherapy can help relieve allergy symptoms. The best way to prevent allergies is usually to remove or avoid known allergens.