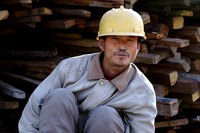 Industrial relations examines the relationship between labor (employees) and management (the employer), as well as the governments, institutions, and organizations that directly or indirectly regulate the industrial relations system.
Objectives
An industrial relations system seeks to minimize workplace disputes, increase profits, create an environment of goodwill and mutual cooperation, and promote democracy throughout all levels of the organization.
Benefits
An employer that maintains good industrial relations contributes to worker productivity, creates high employee morale, and reduces the pollution caused by factory and technological waste products.
Theories
If industrial relations are good in the workplace, employees are more loyal and willing to work for the benefit of the entire organization. On the other hand, if industrial relations are bad, tension will grow between management and workers, creating a potentially hostile and dysfunctional work environment.
Perspectives
The three main interpretations of industrial relations are unitarism, pluralism and Marxism.
Early Contributor
John Dunlop, an economist, Harvard professor and former U.S. Secretary of Labor, proposed a model that laid the framework for the modern industrial relations system.