Before you curl up in bed with a good book or sharpen your pencil to do the crossword puzzle in the Sunday newspaper, be sure you have enough light so that your eyes don't strain.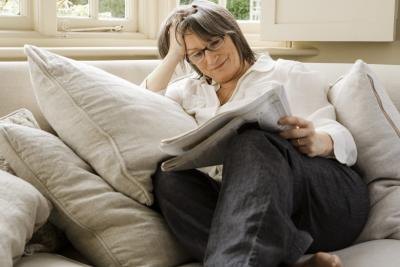 (Jupiterimages/Pixland/Getty Images)
Natural light is the light provided by the sun. People often make the mistake of thinking natural light is sufficient to read by, but it is a good idea to turn on another light to be sure you have enough illumination.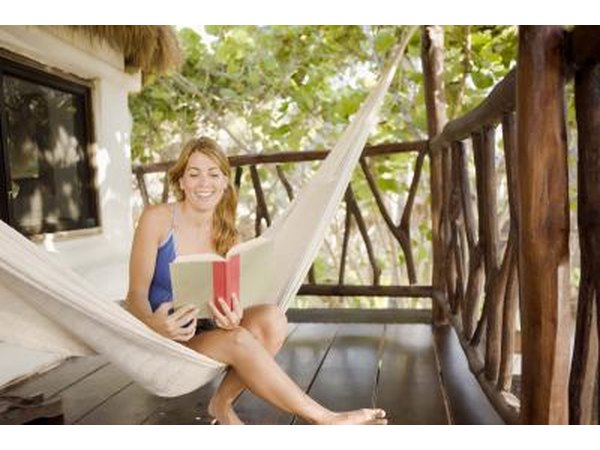 Jupiterimages/Creatas/Getty Images
Mood lighting is the light used to provide enough illumination to do things like watch TV, eat and converse. Mood light is generally provided by lamps placed around the room on end tables. Table lamps are not good sources of light for reading because they cannot be adjusted to shine onto your reading material.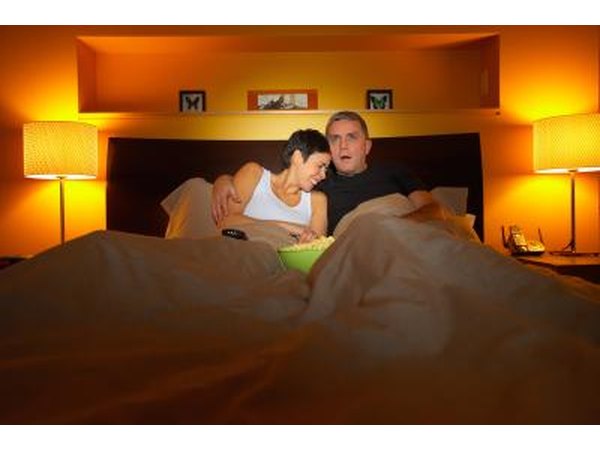 Jupiterimages/Photos.com/Getty Images
Task lighting provides illumination for specific tasks like reading. Unlike table lamps, task lights can be adjusted to shine directly on your reading material.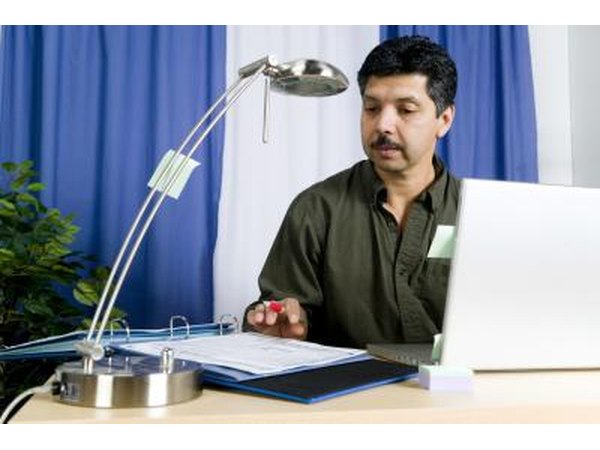 Liquidlibrary/liquidlibrary/Getty Images
Gooseneck and other adjustable lamps work best for task lighting. Gooseneck lamps are available as floor lamps, desk lamps and table lamps.
Incandescent bulbs work best for task lighting. They produce a soft white light that is bright enough to read by. Book lights attach to the book for reading in bed without having to turn on a big light. These lights run on batteries and use small LED bulbs.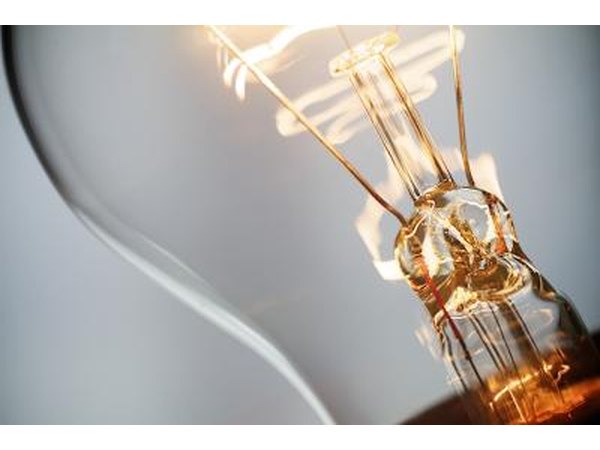 Ðаксим АлеÑин/iStock/Getty Images
The best position for a reading lamp is above and slightly behind your head.
Promoted By Zergnet