"Gas" is a term commonly used to describe belching, bloating and flatulence. Passing gas is normal but can be embarrassing or cause pain or discomfort. Physicians may prescribe medication to help relieve gas symptoms.
Causes
Gas is usually caused by the normal breakdown of bacteria in the intestines, or by swallowing air. The smell from flatulence is caused by bacteria creating sulfur during the digestion process. Pancreatic malfunction and bacteria overgrowth in the intestines can also cause excessive gas.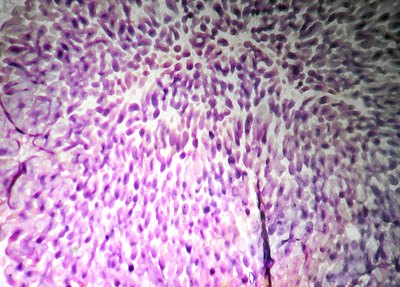 Need for Prescription
Doctors may recommend prescription medications for gas relief. Patients with irritable bowel syndrome or other motility disorders are most likely to be prescribed medication for gas.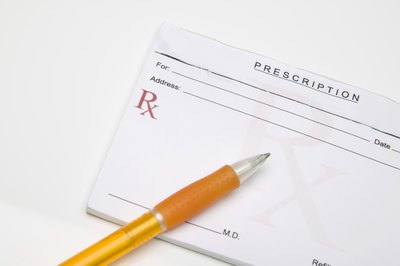 Function of Medication
Pro-motility medications help by moving gas more quickly through the digestive system. If the cause of excess gas is pancreatic malfunction, enzymes can be prescribed. For bacterial overgrowth, antibiotics are sometimes prescribed.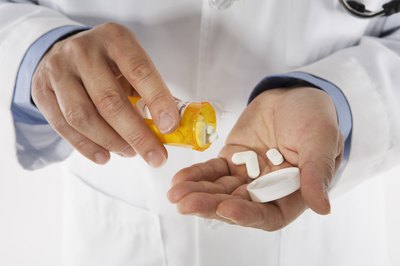 Specific Medications
Hyoscyamine medications are used to treat several disorders of the digestive system, including some that cause excess gas. Activated charcoal, available by prescription, is effective in treating flatulence. Simithicone is a prescription medication that breaks up gas bubbles.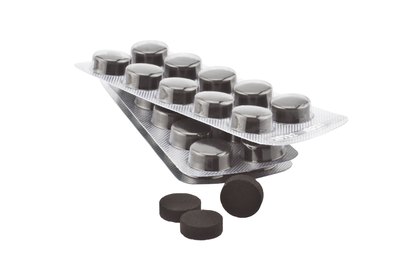 Interactions
Patients should check with their physician to be sure a prescription medication will not interact with other medications they are taking.