While the common cold is a relatively benign illness, it can lead to congestion and secondary ear infections, both of which can affect adversely affect your hearing.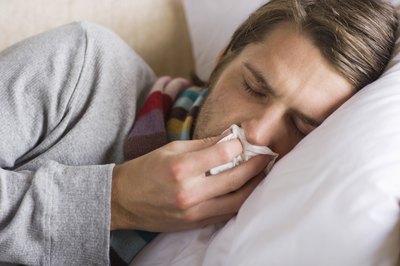 Congestion
Fluid in the middle ear due to a cold can lead to a type of hearing loss called conductive hearing loss, in which sound doesn't travel efficiently from the outer ear to the ear drum.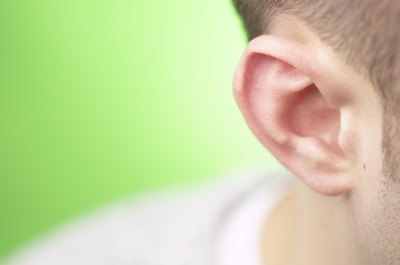 Ear Infections
Upper respiratory infections, such as colds, often lead to ear infections in children. Ear infections can also cause conductive hearing loss.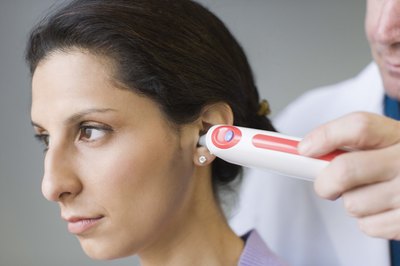 Considerations
Young children are particularly prone to ear infections and the resulting hearing loss, because their eustachian tubes are narrower and more likely to become blocked, leading to fluid buildup and the possibility of an ear infection.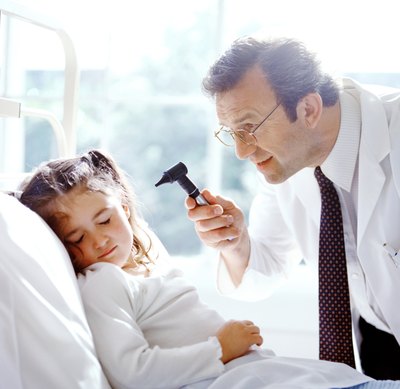 Effects
According to Dr. Amie Gordon-Langbein, congestion or a middle ear infection can have the same muffling effect on sound as sticking two fingers in your ear.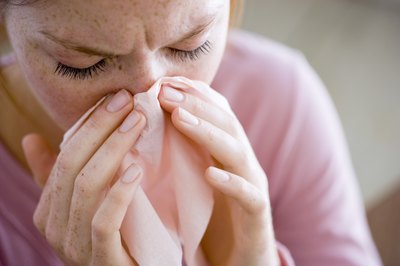 Significance
Dr. Gordon-Langbein says the hearing loss from colds and ear infections can affect a child educationally. Since the average grade schooler has seven upper respiratory infections a year and any related hearing loss can last several weeks, Dr. Gordon-Langbein estimates that a child can miss up to 50 percent of what her teacher says.