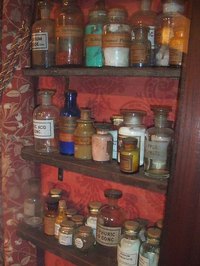 If you have ever worked around chemicals, you have probably heard MSDS mentioned. MSDS is the acronym for Material Safety Data Sheet. The purpose of a Material Safety Data Sheet or MSDS is to give workers and emergency personnel the necessary procedures for handling and working with chemicals.
MSDS Physical Data
An MSDS sheet includes information for chemicals that is known as their physical data. Physical data includes information such as melting point, boiling point and flash point.
Other Data on MSDS
Other information that can be found on MSDS sheets includes data pertaining to storage, disposal, first aid, health effects and toxicity. MSDS sheets vary in length and content; the average is between two to four pages.
Who Are MSDSs For?
MSDSs are meant for employees who can be exposed to the hazardous chemical while working, those who need to know the proper storage methods, and for emergency personnel.
Not for Consumers
MSDS sheets are not meant for consumers. Consumers can find information that might help them on the household products database, which is maintained by the U.S. National Library of Medicine.
Learning to Read MSDSs
If a person desires to learn to read MSDSs, many universities, occupational health facilities and colleges have pages on the Web that can help. Some of those include Denison University, Oklahoma State and University of Missouri.