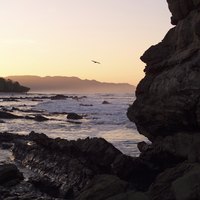 Situated in Central America, Costa Rica has enjoyed several decades of peace, prosperity and economic stability, even when its neighbors did not. Other than the normal precautions that you would take to stay healthy when traveling outside the United States, the Centers for Disease Control notes that you should have standard vaccinations to visit Costa Rica, and possibly a few others. No vaccination certificate is required for adults traveling from the U.S. to Costa Rica, though.
Vaccinations You Should Have
In addition to your routine vaccinations and a flu shot, the CDC recommends that travelers to Costa Rica from the U.S. also get hepatitis A and typhoid shots; these health conditions are prevalent in the country. You may also need hepatitis B, malaria, rabies and yellow fever shots, depending on your current health condition and the activities in which you plan to participate while visiting the region, according to the CDC. You will be required to provide a vaccination report if traveling with your children, however. Talk to your family doctor about recommended shots before going on a Costa Rican vacation.