Upper belly fat, or abdominal obesity, refers to the accumulation of visceral fat that results in an increased waist size. There are many factors that can contribute to upper belly fat, from poor diet, lack of exercise, stress and genetic predisposition to certain health conditions.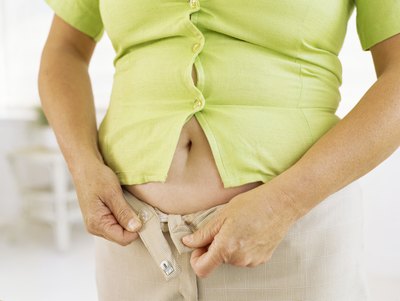 Poor Diet and Eating Habits
Eating fast food and high calorie, high fat foods often result in upper belly fat. Unhealthy foods serve to reduce metabolism, which also contributes to a larger than optimum waist size. White bread, refined foods and pasta also can cause slower digestion, which can make it easier to gain weight in the upper belly region. In addition, consuming more calories than the body needs directly contributes to upper belly fat.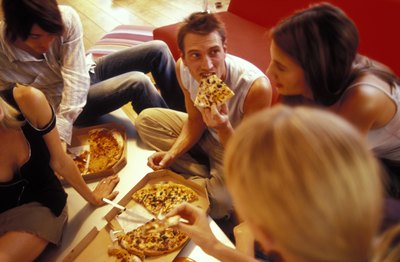 Lack of Exercise
Exercise is an essential component to any healthy lifestyle and the lack of adequate cardio and strength training contributes to upper belly fat. Sedentary lifestyles also are directly responsible for weight gain.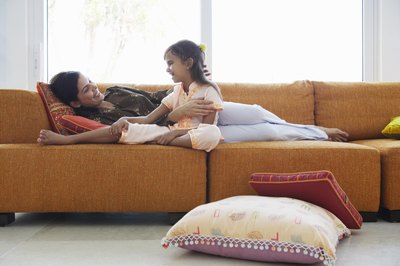 Stress
Stress causes the body to create cortisol, which forces the liver to release excess sugar that the body does not require. This can cause hunger so that a person consumes more food, usually types that are high in sodium and are unhealthy.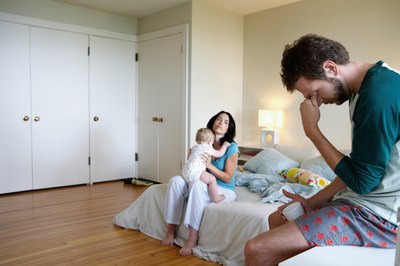 Health Conditions
Some health conditions are related to upper belly fat. A blocked colon, where food is stuck in the digestive tract, cardiovascular disease, diabetes, hormonal imbalances for both males and females, as well as hypercortisolism (also known as Cushings syndrome), all can lead to central obesity. Some prescription drugs associated with various health conditions also can have side effects that result in upper belly fat.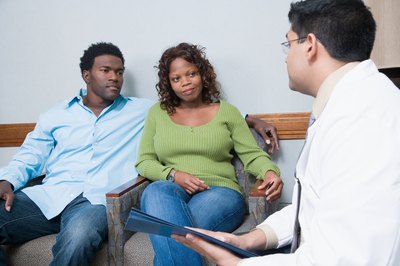 Genetic Predisposition
In addition to energy imbalance, where more calories are consumed than are needed, a person's heredity also can directly cause upper belly fat. It is not uncommon for several people in an immediate family to have a genetic predisposition to upper belly fat.