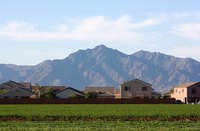 Soybeans contain important elements needed for good nutrition, including complete protein, carbohydrate and fat. Soybeans also have vitamins and the minerals calcium, folic acid and iron. Soy oil has several benefits for good health.
About Fats in Soybean Oil
Soy oil contains 85 percent polyunsaturated and monounsaturated fat. Other vegetable oils have similar fat content. Research studies conducted around the world show that people who eat low amounts of saturated fat live longer.
Cholesterol Benefits of Soy Oil
Oil made from soybeans has no cholesterol. Numerous research studies show that eating a diet high in polyunsaturated fat lowers blood cholesterol. Lower cholesterol levels reduce the risk of heart disease.
Nutrient Absorption Benefits of Soy Oil
The linoliec and linolenic fatty acids in soy oil help the body absorb nutrients from food and help grow healthy cells.
Arthritis Benefits of Soy Oil
Soy oil and avocados contain phytosteols, which are natural painkillers and anti-inflammatory agents. A study conducted at Lapeyronie Teaching Hospital in France showed arthritis patients who took an extract of avocado and soy oil needed less traditional pain medication than patients who did not take the extract.
Other Possible Benefits of Soy Oil
The National Institute of Health reports that other possible benefits of soy oil include reduction of painful menstruation, help for patients with schizophrenia and less inflammation for patients suffering from ulcerative colitis.