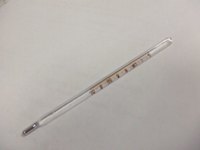 Fever and rash are common symptoms in children, and may be an indication of a developing infection or illness. Fortunately, these symptoms can usually be managed at home, though symptoms that worsen or persist may require medical treatment to avoid potentially life threatening complications.
Types
Fevers in children can range from low grade (less than 100F) to severe (over 103F), and rashes might develop in a small area of the body or over most of the body, depending on the cause (Mayo Clinic).
Identification
A fever in children can be identified by using a thermometer to take a rectal or oral temperature, while rashes can be identified by visual examination of the skin and scalp (Mayo Clinic).
Time Frame
Children may develop a fever and rash either suddenly or gradually, and the symptoms may last for a few hours to a few days or longer (Mayo Clinic).
Significance
Fevers and rashes in children are often early symptoms of a bacterial or viral infections, which may be contagious and spread to household members and other close contacts (American Academy of Family Physicians).
Considerations
A fever more than 100F in a baby who is not yet three months old should be evaluated by a doctor, even if no rash is present (Mayo Clinic).
Treatments
Children with fevers who are at least six months old can be given acetaminophen or ibuprofen as recommended by a doctor, along with hydration and rest; rashes can often be treated with petroleum jelly, gentle lotions or warm baths.