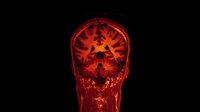 Dopamine and serotonin are two neurotransmitters that are necessary for many aspects of human behavior. Inadequate production and regulation of either neurotransmitter is a cause of many medical conditions.
Location
Dopamine is a neurotransmitter that is primarily found in the brain. Serotonin is also a neurotransmitter, but 80 to 90 percent of serotonin is found in the gastrointestinal tract.
Function
Dopamine plays in a role in regulation of behavior, voluntary movement, cognition, motivation, reward, attention, learning and mood and inhibits production of prolactin, a hormone responsible for lactation, in the hypothalamus. Serotonin plays a role in regulation of mood, appetite, sleep, memory and learning and in the gastrointestinal tract, it stimulates metabolism, cellular growth and digestion.
Misconceptions
Orally ingesting serotonin or dopamine will not make an individual experience increased happiness or pleasure, since neither chemical can cross the blood-brain barrier.
Conditions & Treatment (Dopamine)
Medical conditions associated with low dopamine levels include Parkinson's disease, social phobia, attention deficit hyperactivity disorder (ADHD) and major depression. Bipolar mania is associated with high dopamine levels. Antipsychotic medications, including risperidone, reduce dopamine levels which helps stabilize mood during manic episodes of bipolar disorder. Medications that increase dopamine levels include levodopa (used for Parkinson's Disease), amphetamines (used for ADHD) and some antidepressants.
Conditions & Treatment (Serotonin)
Medical conditions associated with low serotonin levels include depression, anxiety disorders, obesity, migraines and sudden infant death syndrome (SIDS). Serotonin syndrome, migraines, gastrointestinal problems, and certain types of cardiovascular disease, including endocardial fibrosis, are associated with high serotonin levels. Medications that are available for increasing serotonin levels include antidepressants and some anti-migraine medications. Some anti-nausea medications, including odansetron, decrease serotonin production in the gastrointestinal tract.
Drugs of Abuse
Cocaine and amphetamines are two drugs that significantly increase dopamine levels. MDMA (ecstasy), psilocybin-containing mushrooms, mescaline and LSD increase serotonin levels.