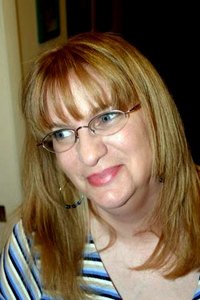 During menopause, many aspects of your body are in transition. A change in your hair's texture and thickness can be a direct result of your fluctuating hormone levels, according to the Mayo Clinic. It can take up to three months after the onset of these hormone shifts for the effects to become noticeable. If you seek treatment for your hair thinning, it should be noted that it may also take up to three months to see positive results.
The Facts
Changes in your hormone levels, either increases or decreases, during menopause can affect many parts of your body, including your hair. Your hair may feel coarser or it may begin to thin out as a result of these changes.
Causes
When your body ceases to ovulate, it increases the production of androstenedione, which can trigger the thinning of your hair.
Types
Typically, changes will occur in the form of thinning hair. While your hairline will likely remain intact, it is the crown area that will suffer the most thinning. It should also be noted that, if you are on heart medication at the time of your menopause, these are often linked to a change in your hair's texture.
Treatments
There is currently only one U.S. Food and Drug Administration-approved treatment on the market for thinning hair it women and that is Rogaine for women. Hormone replacement therapy, often taken to relieve hot flashes during menopause, may also return your hair to its prior condition.
Warnings
Be wary of herbal remedies promising to grow thinning hair as their claims are not proven. Also, excessive chemical processes, such as colors or perms, on hair that is already weakened can cause excessive damage. Consult your hairstylist for a professional analysis.