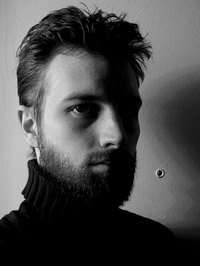 Testosterone is a hormone primarily found in males. Testosterone injections are usually taken to treat testosterone deficiency in men but can also be used to grow facial hair. Growing facial hair could also be a side effect for those taking testosterone injections for other reasons.
Benefits
If a man cannot grow facial hair it is possible he has low levels of testosterone. The facial hair can possibly be grown by getting testosterone injections, though this process could take several years.
Considerations
Testosterone injections can help facial hair growth but it is not always effective. Some people can't grow facial hair because of their genetic makeup.
Women
Sometimes women grow unwanted facial hair if they choose to have testosterone injections.
Side Effects
Possible side effects from testosterone injections include bleeding, swelling, skin rash, nausea, vomiting, stomach pains, depression and anxiety.
Warning
Do not begin to take testosterone injections without a physician's advice. A physician will be able to tell you if taking testosterone injections will help or if testosterone injections could be dangerous.