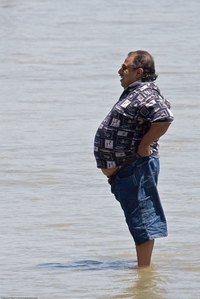 According to the Hormone.org web site, thyroid hormones regulate how the body breaks down food and either uses that energy immediately or stores it for the future. In other words, our thyroid hormones regulate our body's metabolism. When thyroid hormones are unbalanced, physicians may prescribe thyroid medications to help maintain a proper balance. Some of these medications cause patients to lose weight.
Hypothyroidism
The Drugstore.com web site reports that thyroid supplements may help you lose weight--but only if you have hypothyroidism, a condition in which the body doesn't make enough thyroid hormone on its own. This condition leads to depression, dry skin, feelings of coldness, irregular periods, severe fatigue, swollen hands and feet, and sudden weight gain.
Levothyroxine
Levothyroxine, also known as Synthroid, is the standard drug for adjusting thyroid levels. Users of this drug may experience renewed energy and rapid weight loss as the thyroid starts working normally again.
Cytomel
In recent years, Cytomel (Triiodothyronine) has emerged as a popular supplement to Levothyroxine. Both drugs improve thyroid hormone secretion to normal levels, which quickly restores organ and tissue function, enabling the user to lose weight.
Armour Thyroid
Patients who seek alternative medicine options may prefer Armour Thyroid. This is a synthetic drug made from animals' desiccated thyroid material. Like other drugs of its type, Armour Thyroid speeds up the body's metabolism promoting weight loss and an increase in energy.
Cautions
While taking any thyroid medication, watch for signs of thyroid toxicity such as chest pains, fast heartbeats, feeling hot or nervous, and sweating more than usual. Blood tests and follow-ups with your doctor should be done regularly.
Considerations
Taking thyroid medications solely for weight loss is not recommended. Medication combined with a regimen of proper diet and exercise will help to effectively control weight.