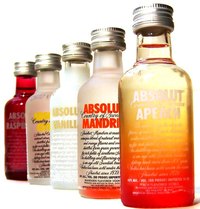 Accutane, an acne treatment, can have several side effects. Drinking alcohol while using Accutane can worsen some of these side effects. For the benefit of your health limiting your alcohol consummation while on Accutane is best.
History
Accutane has been used since 1982 to treat acne. Due to the number of Accutane side effects, the drug should only be used as a last resort treatment for extreme cases of acne.
Dosage
Dermatologists who prescribe Accutane typically prescribe low dosage pills. The low doses keep side effects to a minimum.
Side Effects
Common side effects of Accutane involve liver complications and increased levels of triglyceride and cholesterol. A dermatologist will monitor the liver of patients taking Accutane to ensure serious damage isn't done to the liver. Other side effects may include hair loss and depression.
Benefits
Accutane is effective in treating severe cases of acne. Accutane is often used as a last resort treatment after other treatments fail to work.
Considerations
Like Accutane, alcohol damages the liver; drinking while using Accutane doubles damage being done to your liver. Alcohol can also accelerate the increase levels of triglyceride and cholesterol caused by Accutane.