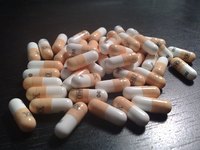 MRSA, or methicillin-resistant Staph aureus, is an antibiotic-resistant staph infection. Receiving treatment in the early stages can make battling the disease easier.
What Is MRSA
According to the Center for Disease Control, MRSA is a potentially dangerous staph infection that leads to skin or other ailments. It can also lead to MRSA pneumonia or enter the bloodstream, which can be fatal.
Early MRSA Symptoms
According to the Center for Disease Control, early symptoms of MRSA include lesions or bumps on the skin that resemble a spider bite. The area may be swollen, red in color, painful or warm to the touch, or filled with pus.
How MRSA is Contracted
MRSA is contracted via direct contact with a person who has the infection, or by sharing personal items with an infected person. It is commonly found in hospitals, and recently was detected in public beach areas on the coast of California.
Prevention of MRSA
To prevent contracting MRSA, the CDC recommends keeping any wounds you may have bandaged—staph infections are generally transferred through areas on the body that have cuts or scrapes. Also, practice good hygiene, which includes frequent hand washing.
Treatments for MRSA
Although MRSA is resilient to many types of antibiotics, the antibiotic vancomycin has proved to be effective in many MRSA cases, according to the Mayo Clinic. In less serious cases, doctors may first try to rid the infection by draining the pus from the sore.