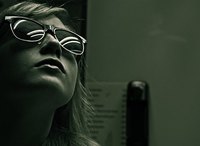 According to the Pain Resource Center, the sensations people receive from internal body organs like the heart aren't perceived as accurately as those that originate outside the body. While you may precisely identify where your arm is being pinched, for example, a heart attack can be difficult to identify.
Types
In some situations, a heart attack can cause chest pain that's unambiguous. Other times, you may experience referred cardiac pain that feels like it's coming from your jaw as well as your arm, back or neck.
Features
While some heart attacks cause sudden and severe pain, others may produce milder jaw pain or even discomfort that comes and goes over time.
Factors
Your doctor will ask what makes your pain worse (e.g., exertion) and what makes it better (e.g., medicines like nitroglycerine) to determine whether your jaw pain might signal a heart attack.
Considerations
It's important to consider all symptoms when you have jaw pain. If you also have shortness of breath, sweating, lightheadedness and nausea, you may be having a heart attack.
Warning
When it comes to heart attacks, every minute counts. Call 911 right away if you believe your jaw pain is cardiac in nature.