A thyroid storm is a rare, life-threatening complication of untreated or poorly treated hyperthyroidism in which the thyroid gland produces too much thyroid hormone.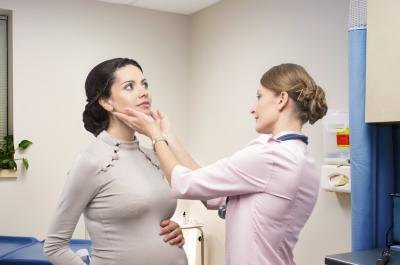 (IuriiSokolov/iStock/Getty Images)
According to the Merck Manuals Online Library at merck.com, thyroid storm is more common in certain types of hyperthyroidism such as Graves' disease and toxic multinodular goiter.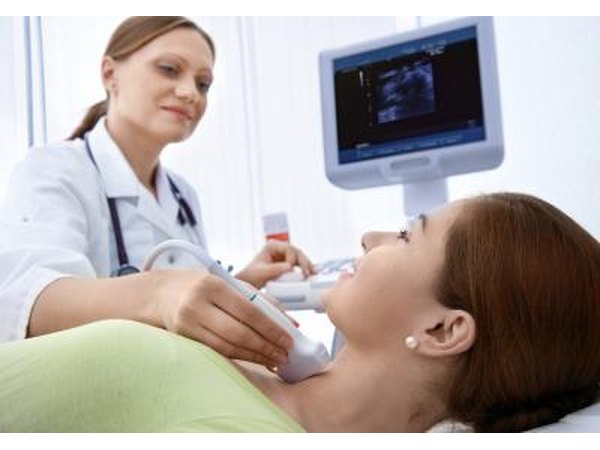 Alexander Raths/iStock/Getty Images
Thyroid storm is caused by an overactive thyroid, but certain conditions may trigger thyroid storm such as trauma, infection, embolism, surgery, pre-eclampsia or diabetic ketoacidosis.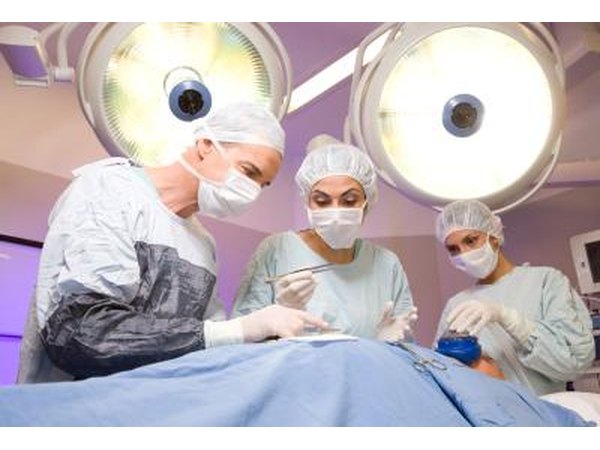 Iromaya Images/Iromaya/Getty Images
Signs and symptoms of thyroid storm include agitation, confusion, diarrhea, fever, fast heartbeat, extreme restlessness, shaking, sweating, weakness, confusion, nausea, vomiting, diarrhea, mild yellowing of the eyes or skin. The top number in your blood pressure reading, also called the systolic blood pressure, may be high. This condition can also cause a coma, shock or heart failure.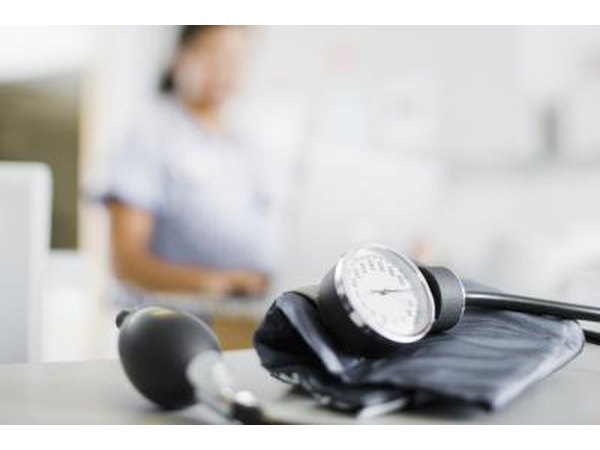 Fuse/Fuse/Getty Images
A diagnosis of thyroid storm is based on a physical examination, presence of symptoms and blood tests to assess thyroid function.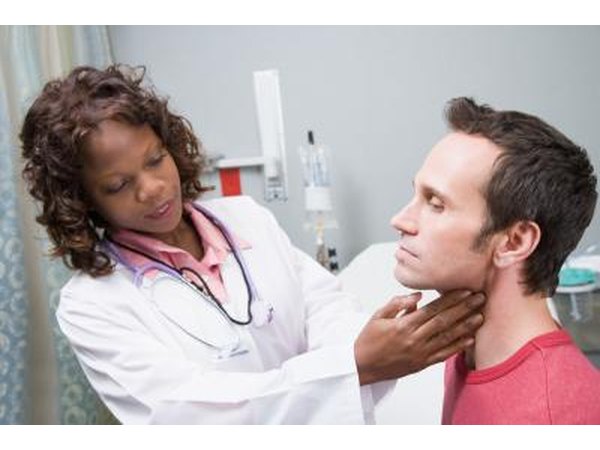 Jupiterimages/Photos.com/Getty Images
Contact emergency medical services by calling 911 if you have symptoms of thyroid storm. According to merck.com, treatment of thyroid storm includes medications, IV fluids to correct dehydration, treatment of thyroid storm triggers and surgical procedures.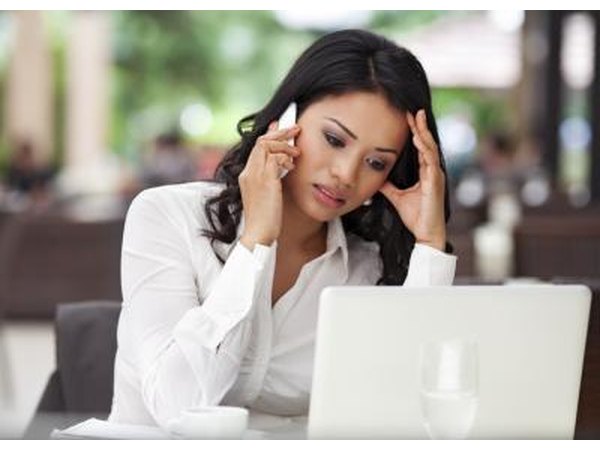 Dejan Ristovski/iStock/Getty Images
Introduction to Medical-Surgical Nursing: Third Edition; Adrianne Dill Linton PhD RN & Nancy K. Maebius PhD RN; January 1, 2003
Promoted By Zergnet