Dizziness and nausea aren't illnesses, but symptoms of an underlying condition. It is important to determine the cause of these symptoms so it can be treated promptly. It could be as simple as changing medications, or as serious as a brain tumor.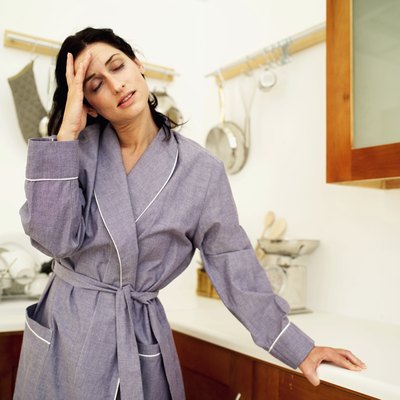 Causes of Dizziness
Various conditions can bring about dizziness, such as inner ear problems, Meniere's disease, migraines, acoustic neuroma, drop in blood pressure, inadequate blood output, sensory disorders, joint and muscle problems, medications, anxiety disorders and hyperventilation.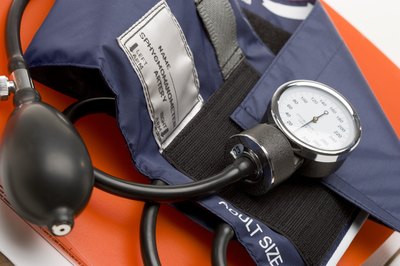 Causes of Nausea
Some common causes of nausea include general anesthesia, chemotherapy, migraine, motion sickness, rotavirus, vertigo and alcohol intoxication. Nausea and vomiting usually occur together, but they can happen separately.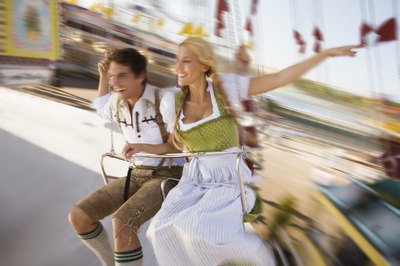 Time Frame
Talk to your doctor if you have been experiencing periods of nausea or dizziness that last for over a month. You may have a serious health condition that is causing your symptoms.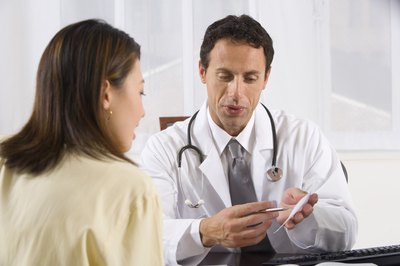 Considerations
Seek immediate medical care if you experience nausea along with any of the following symptoms: chest pain, blurred vision, severe abdominal pain, confusion, fainting, cold skin that is clammy and pale, high fever or a stiff neck.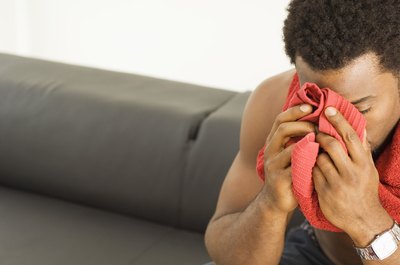 Warning
Dizziness makes you more likely to have a car accident, and raises your chances of injury due to a slip or fall. Take it easy when dealing with bouts of dizziness, and avoid activities that require a high amount of concentration.