The colors you use to decorate your home or office can influence everything from your mood to your productivity. If you are trying to color coordinate the paint in your room with green furniture or carpeting, you have quite a few choices available.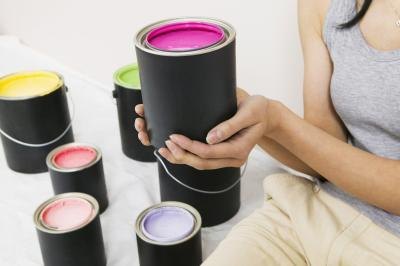 (Purestock/Purestock/Getty Images)
Pink can go well with a lighter shade of green in a bathroom or living room area. Try to match the deepness of the pink with the intensity of the green.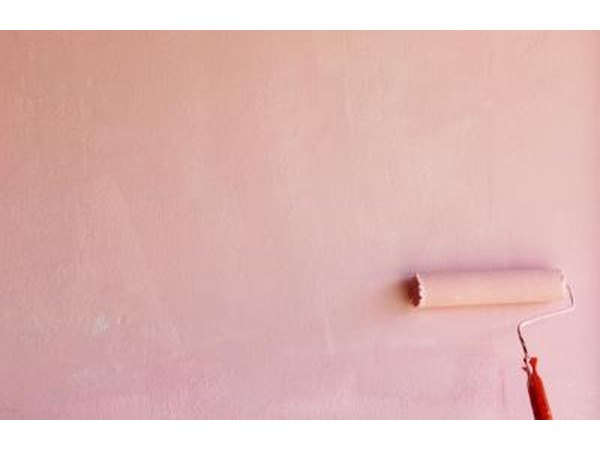 Finedays/iStock/Getty Images
A deep red can often look good with several hues of green. Red and green don't always have to look like Christmas: complement a light green with a dark red, or a darker green with a lighter red.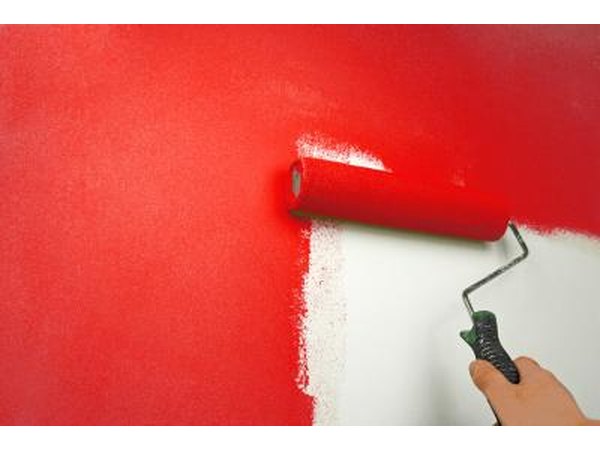 severija/iStock/Getty Images
Purple can be an excellent color to pair with green. Dark purple paint can make a dramatic and sophisticated statement in a room with dark green furniture or carpeting.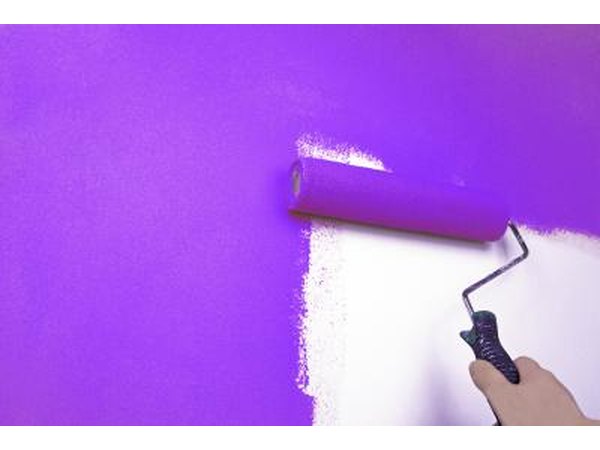 severija/iStock/Getty Images
Brighten up a room with dark green furniture by using a yellow paint. Darker yellows can also look great with deep greens.
Peter Zvonar/iStock/Getty Images
Green paint can be a great choice to use in a room with green carpet or furniture. Choose a green paint that is either dramatically darker or dramatically lighter than your existing furniture or carpeting in the same hue.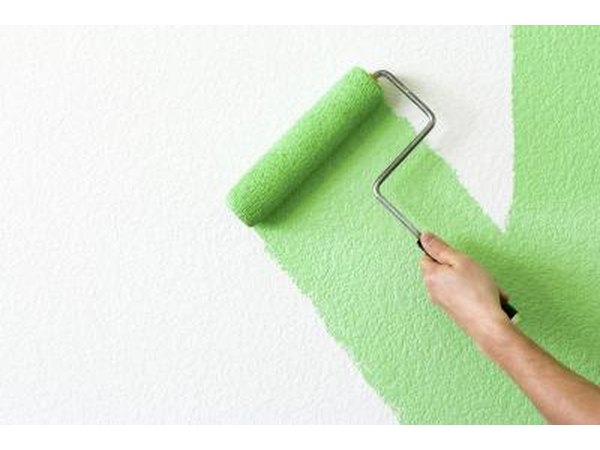 Mariusz Blach/iStock/Getty Images
Promoted By Zergnet